IT Officer – Business Systems
Description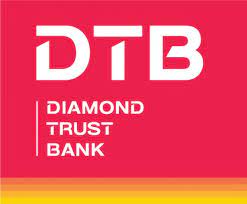 JOB DETAILS:
Job Purpose :
To configure, manage and provide support in all business systems including the core banking system and alternate channels.
To ensure business continuity/disaster recovery by conducting regular business systems backups and recovery tests.
To setup, maintain and monitor performance of all business databases.
To engage in all initiatives/projects undertaken by IT to support business processes.

Key Responsibilities :
• Ensure an up-to-date inventory of all business applications and databases
• Ensure that all business systems information is classified according to criticality and sensitivity and that all information security controls are implemented according to the ICT security policy.
• Ensure optimal performance of all business systems and databases.
• Provide support and training to users in the operations of the core banking system and all other applications.
• Monitor and configure alerts on all critical business applications.
• Coordinate in a timely manner with business systems developers/vendors and partners to ensure 24-hour and efficient uptime of all systems.
• Provide regular reports to ICT management regarding all systems exceptions.
• Regularly apply and manage patches to respective systems to ensure data integrity.
• Ensure change management procedures are followed in all operations on the systems including developing/acquisition, upgrade and disposal of business systems.
• Conduct regular backups and recovery tests.
• Management all users on all business systems, including creation and closure of the same.
• Prepare business reports to management and other departments plus external auditors.
Common ICT duties and responsibilities :
• Engages as a team member in the bank's ICT projects.
• Enforces all necessary security procedures to ensure no unauthorized physical and logical accesses are gained into Databases.
• Attend project or departmental meetings to review projects or operations. This ensures teamwork enhancement and co-ordination of the projects as well as the operations.
• Learns overall ICT Business systems.
• Any other duties assigned from time to time.
Important relationships :
• Job is both internally and externally focussed, requiring that the individual be highly adaptable in terms of personal style and the development of business knowledge related to banking.
• The job requires relationships be built across the organisation.
• The jobholder will develop and nurture an external network of relationships
• Appropriate regional and cross country forums will require participation to ensure teambuilding and sharing of best practice across the organisation.
Knowledge :
Academic :
• Bachelor's degree in Computer Science, Information Technology

Professional :
• At least 2 Years working experience in Systems Support
• Familiarity with service delivery culture and support function.
• Proficiency in database management specifically Oracle and SQL Server.
• Basic knowledge in project management.
Personal Competencies :
• A structured approach to dealing with complex and variable work environments in an independent manner.
• Ability to balance opposing business requirements.
• Ability to balance long term and short term requirements independently
• Strong evaluation, communication and reporting skills
• Able to provide advice and cause/effect evaluation to support business decision making
• Independent and logical thinker, yet an achiever and implementer
• Good at managing large volumes of information and can add value through management reporting
• Builds relationships and networks easily
• Has a strong service ethic
Applying Instructions
If you meet the minimum requirements indicated and can demonstrate the above competencies, you are requested to submit your application to recruitment@dtbuganda.co.ug
DTB is an equal opportunity employer and does not charge any fee for the recruitment process. Only successful candidates will be contacted.
WARNING: Do not to pay any money to get a job. Please report fraudulent jobs to info@everjobs.ug