Internship – Graphic Design – Uganda Learning Activity
Description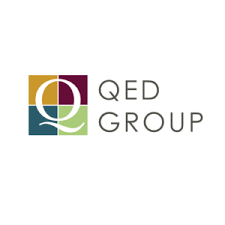 QED is a global consulting firm with more than 20 years of experience providing data-driven and insightful solutions in close to 100 countries. We are passionate about transforming lives through knowledge-based solutions. Leveraging deep expertise in monitoring, evaluation, global health, and learning, we help our clients collect, analyze, visualize, and ultimately use data in more effective ways. Our work maximizes results through the use of cutting-edge technologies and innovation, organizational development, and evidence-based decision-making.
The purpose of the USAID Learning Activity (ULA) is to further strengthen USAID/Uganda performance and improve the performance of its implementing partners, with a focus on collaborating, learning and adapting, in order to enhance the impact and sustainability of USAID-supported contributions to Uganda's development. The ULA will achieve this through three objectives:
Collaboration: Strengthened collaboration, both internally and with external stakeholders, enables USAID to better leverage expertise, learning and resources; and deepens local ownership.
Learning: Systematic learning, through applied research, monitoring and evaluation, informs and improves the relevance, quality and cost- effectiveness of programs and operations
Performing: Adaptive management of program implementation and meta-level interventions to improve the quality of USAID program outcomes.
ULA's Internship Program is anchored within the Performance Improvement Pillar's capacity to deliver results and rooted in USAID's vision of fostering local capacity, ownership, and sustainability. The Internship Program aims to build capacity by providing the opportunity for recent graduates to utilize innovation and practice to strengthen their skills in improving program results in research, data management, logistics, monitoring and learning, and administration. There is one (1) total open intern position in the Performance Improvement department.
The selected intern will receive a modest stipend to facilitate/cover commute, communication and daily expenses.
Period of Performance: 
6 months (May 1, 2023 – November 1, 2023) full-time.
Purpose 
The short-term Graphic Design Intern will support ULA to inform and present information in a visual format that tells the story and impact of USAID programs and ULA.
Responsibilities 
Support the Senior Communications Specialist with creating, designing, and lay-out, contributing to a wide range of project and client materials, including print, digital, and social media in accordance with USAID branding and marking.
Share project status updates with team members
Collaborate with other team members and attend meetings as requested
Organize files in Sharepoint and contribute to ULAs knowledge management best practices
Maintain ULA photobank on Sharepoint
Execute other tasks to support ULA as assigned
Requirements 
Undergraduate degree in Graphic Design is preferred; a portfolio of design samples is preferred
Must have graduated within the previous 24 months. No candidates over 24 months' post-graduation are eligible for the internship program.
1 – 2 years of graphic design and communications experience
Experience using and preparing social media posts (Twitter, LinkedIn) to share key messages and updates preferred
Proficiency in MS Tools and Adobe Creative Suite (InDesign, Illustrator, Photoshop)
Experience using Canva is preferred
Exhibit strong verbal and written communication skills
Ability to work independently and display initiative
Receptive to feedback and open to learning
Proven integrity, problem solving, analytical and interpersonal skills with ability to multi-task.
Planning, organizing, preparing facilitation materials and guides skills.
Portfolio of design work
WARNING: Do not to pay any money to get a job. Please report fraudulent jobs to info@everjobs.ug