Insurance and Risk Management Specialist
Description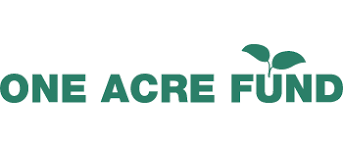 Founded in 2006, One Acre Fund supplies smallholder farmers with the agricultural services they need to make their farms vastly more productive. We provide quality farm supplies on credit, delivered within walking distance of farmers' homes, and agricultural trainings to improve harvests. We measure our success by our ability to make farmers more prosperous: On average, farmers harvest 50 percent more food after working with One Acre Fund.
We are growing quickly. We currently serve more than 800,000 farm families in Eastern and Southern Africa, with more than 7,500 full-time staff, and we aim to serve 1 million farm families by 2020.
Job Description
One Acre Fund has crop, funeral and health insurance policies, aimed at supporting farmer resilience to shocks, and ensuring One Acre Fund can continue its impactful work in a financially sustainable way. The insurance specialist will work alongside our insurance associate to run & improve One Acre Fund's insurance program. This includes supporting with planning & coordination of One Acre Fund's insurance programs as well as helping test improvements. This role includes navigating relationships with different One Acre Fund stakeholders across countries and external actors such as insurance companies and donors. As this role develops, there is potential for the insurance specialist to lead specific projects & trial improvements to One Acre Fund's insurance offering.
Specific responsibilities include, but are not limited to:
Strategy and Vision
Contribute to the One Acre Fund's Insurance goals and planning processes for each country team
Measure progress against goals and hold team accountable to delivering results in key strategic areas.
Support with data analysis to evaluate different insurance policies, helping One Acre Fund select the best value insurance policies for farmers & the organisation
Insurance Execution
Support with planning & coordination throughout the season in each country of operation
Support with data analysis to evaluate different insurance policies, helping One Acre Fund select the best value for farmers & the organisation
Liaise with external parties to maintain insurance program, including data cleaning & analysis
Respond to ad-hoc data requests from external & internal stakeholders
Enterprise Risk Management Monitoring
Maintain tools that ensure One Acre Fund has fully visibility into our organisational risks, including dashboards to support One Acre Fund leadership in making informed decisions about enterprise risk
Support with analysis to evaluate areas that One Acre Fund can improve Enterprise Risk Management
Potential: owning a project to source new policies for specific Enterprise Risk Management risk
Research & Product Improvements 
Conduct reviews of case studies on market trends & developments in insurance, distilling key takeaways for One Acre Fund
Monitoring insurance landscape & key players, noting areas for partnership
Potential: Scope product design improvements for e.g. Funeral or Health Insurance
Career Growth and Development
We have a strong culture of constant learning and we invest in developing our people. You'll have weekly check-ins with your manager, access to mentorship and training programs, and regular feedback on your performance. We hold career reviews every six months, and set aside time to discuss your aspirations and career goals. You'll have the opportunity to shape a growing organization and build a rewarding long-term career.
Qualifications
Specific qualifications include, but are not limited to:
At minimum, a bachelor's degree is required for this position with strong demonstrated previous work experience
Technical Skills: Proficiency in Excel and/or Google sheets required
Well-organized with demonstrated experience managing projects with high degree of complexity and detail
Ability and demonstrated experience to work under pressure, producing quality work with little supervision
Excellent written and verbal communicator with a strong sense of accountability and responsibility
Willingness to ask questions, comfort pointing out challenges or mistakes and an ability to give clear, direct
and professional upward and downward feedback
Humility. We are looking for passionate professionals who combine strong leadership skills with good humor, patience, and a humble approach to service to join our growing family of leaders
Language: English required
WARNING: Do not to pay any money to get a job. Please report fraudulent jobs to info@everjobs.ug
Popular Jobs