Information Technology Assistant
Description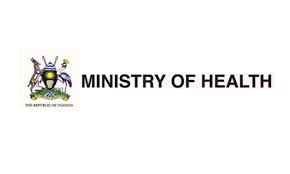 Lira Regional Referral Hospital (RRH) has received a grant from the United States Government through the United States Agency for International Development (USAID to implement a Government to Government (G2G) funded HIV and TB Health System Strengthening Project. The project aims at strengthening capacity of the RRH teams in HIV and TB service delivery, leadership, management, and accountability. Government to Government (G2G) is a USAID initiative to transition delivery of services and technical assistance to local partners including host government entities. The G2G initiative is also part of efforts to support local ownership and enhance the sustainability of results. The awards under this mechanism focus on HIV service delivery and health systems strengthening including public financial management. As one of the recipients of these awards, Lira Regional Referral Hospital invites applications from suitably qualified candidates for the following positions to be submitted to the address below not later than 5:00pm, 23 December 2021. Note that Health Workers recruited under this project will be given employment contracts by the hospital. These are full time jobs, so people already holding full time Government Jobs should not apply. Salaries will be based on Government of Uganda scales.
Post: Information Technology Assistant 1 post
Reports to: Information Technology Officer
Qualifications:
• Must have a Diploma in either Information Technology. Telcom Engineering or Computer Science form a recognized Institution
• Possession of a BSc Computer Science, Information Technology, Telecommunication Engineering would be of an added advantage
• Must have at least two years relevant work experience in information technology environment; preferably in the health sector
• Knowledge in hardware maintenance and repairs would be an added advantage
Duties
• Assist in the use of personal computer hardware, software, and specialized mainframe technology or operates a multiplatform computer environment or monitors the production scheduling, execution, and successful completion of production jobs
• Assist in set ups and configuring desktop computers, peripherals and accounts assigning security level in consultation with IT HQ
• Support the team to install software and repair hardware and peripherals as guided
• Assist in troubleshooting, diagnosing problems, implementing corrective action procedures within prescribed guidelines and/or escalating to other technical resources as appropriate
• Assist Administer user accounts as guided Assist design and produce basic reports for the department
• Assist set up and submit production jobs and edits and debugs computer output with support from the HQ IT Team
• Assist in transferring computer files between platforms
• Provide basic troubleshooting, repair and maintenance for computer equipment (e.g. microcomputers, disk drives, and laser printers) and may assist with testing personal computers and peripherals on a network to diagnose, hardware versus software problems
• Provide support in maintaining IT records
• Contribute to unit goals by accomplishing related duties as required Perform other relevant duties assigned by the supervisor.
Applying Instructions
Applicants must be registered with the relevant professional council and have a valid practicing license were applicable. Applicants should also attach updated Curriculum Vitae, photocopies of certificates and testimonials of the academic credentials and contact information for 3 professional references to;
The Director
Lira regional Referral Hospital
P.O. BOX 2, Lira
Hand delivered to the Hospital Central Registry By email to: lirarrh@gmail.com File size must not exceed 2MB
WARNING: Do not to pay any money to get a job. Please report fraudulent jobs to info@everjobs.ug