Income Generation (IG) Officer
Description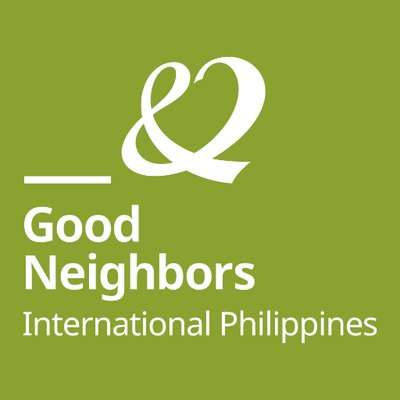 Job Summary
Supports the implementation of Community development Projects (CDPs) raised and set by the organization.
Minimum Qualification:

Bachelor

Experience Level:

Mid level

Experience Length:

3 years
Job Description/Requirements
About Us;
This is an international humanitarian and development Non-Governmental Organization in General Consultative status with the (UN COESOC) United Nations Economic and Social Council, and one of the largest in South Korea. Established in 1991, the organization currently conducts missions around the world to improve quality of life and education standards, as well as to provide aid in areas of civil unrest or natural disaster. In order to develop and achieve the NGO objectives, Good Neighbors International Uganda is seeking to recruit the following employee:
Position: Income Generation (IG) Officer.
Number of Positions: (1)
Location: Pallisa Office
The Income generation officer will be responsible for the support in the planning, designing, and implementation of various project activities more specifically livelihood/agriculture-related activities in the target community.
Responsible to: Country Director & other supervisors.
Responsible for supporting the execution of all Income Generating tasks related to livelihood/agriculture.
Key duties & responsibilities for operations officer
Supports the implementation of Community development Projects (CDPs) raised and set by the organization.
Upholds and achieves the standards of the organizational goals and primary objectives.
Supervises and participates in all CDP activities related to livelihood/agriculture.
Participates in proposal plan, Designing, writing, and implementation.
Participates in drafting plans of action/yearly budgets.
Collects field data, analyses, and reports the results of data collected.
Participates in business trips and travels at the will of the organization.
Participates in fundraising with other organizations.
Coordinate with the CDCs (Community Development Committees), local authorities, group management committees, and cooperatives or groups to ensure impact.
Networking 
1. Liaise with all key stakeholders at the CDP (Community development project) level and other partners' support to accelerate the livelihood/agriculture value chain within the target communities.
2. Build local networks.
3. Provide support to develop online social networks.
Communications 
1. Effectively communicate internally and externally as approved by the organization using the officially approved communication channels.
2. Prepare suitable reports, briefing notes, presentations, and promotional materials as required.
General 
1. To work within the organization's policy framework, paying particular attention to promoting equal opportunities, a health and safety culture, and good employee relations.
2. Work closely with other members of the organization on shared activities, conferences, events, meetings, mailings etc.
3. Participate in learning and training where appropriate.
4. Carry out other duties as agreed with the Country Director and Supervisor.
Personal Specification
Knowledge
Able to use Word, Excel, and Outlook to a competent level.
Able to routinely update spreadsheets and databases in order to gather data for monthly reporting and statistical purposes.
Knowledge and understanding of the livelihood sector and mostly contextualized in agronomy.
Knowledge and understanding of the Uganda agriculture value chain.
Essential Essential 
Experience 
At least 3+ years of working experience in the development and implementation of projects related to agriculture cooperatives and other income generation groups.
Must have the ability to work independently and work with teams.
Must have the ability to work under pressure.
Good Communication and interpersonal skills with community people.
Sociable, responsive, and committed.
Must be accountable and transparent.
Reasonable experience supporting farmers and communities in agri-business.
Demonstrable experience in finding innovative ways to improve community development work.
Skills 
Excellent organizational skills, ability to prioritize, and an eye for detail.
Ability to manage and review available systems and reporting to increase efficiency –and to create new ones.
Able to work independently with a minimum of supervision and a good team player.
Able to think creatively and work to deadlines calmly.
Respects confidentiality.
Knowing Ateso Language is AMUST
Excellent writing and presentation skills, ability to highlight and explain relevant data.
Qualifications
Bachelor's degree from a recognized public university in the following relevant fields: Agribusiness, Crop production, Agricultural economics, Animal production, community development, and other relevant fields in from a reputable institute.
Desirable 
Circumstances
Able to work flexible hours in line with the requirements of the organization.
Good attitude
Aptitude
Ability to foster positive relationships with participants/community.
Good Attitude
Other requirements.
You may need to perform other reasonable duties which are not listed in this position description from time to time to meet the organizational needs.
You may be required to travel with notice to fulfill your duties.
To work and promote the GN's vision and mission Standards.
To promote a person-centered culture of choice, inclusion, and empowerment
Age between 25-35 years.
Terms & Conditions
Full-time (40 working hours per week) and subject to a six-month probationary period.
• Salary is commensurate with qualifications and experience in line with Good Neighbors' Project Staff scale.
• Final Terms and Conditions will be discussed at the contract stage.
NOTE: 
Only shortlisted candidates will be contacted for interviews.
The shortlisted candidates will be required to come with their original documents.
Any forgery will lead to the automatic cancellation of the application and opportunity.
WARNING: Do not to pay any money to get a job. Please report fraudulent jobs to info@everjobs.ug