Description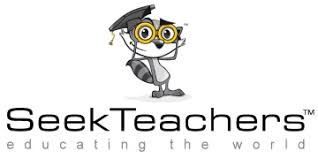 This school is known for being one of the most established IB schools in Africa, and offers small class sizes and modern facilities.
The school will offer the following package:
**Up to 43,000 USD per month - can be paid in USD or in UGX
**Annual return flights
**Settling-in allowance of 2,000 USD
**Shipping allowance of 2,000 USD
**Education allowance up to two dependents
**Medical insurance
**Professional development
**Resigning bonus of 4,000 USD
Position Requirements
Bachelor,   3 to 4 Years work experience
Requirements:
Bachelor of Education in Primary OR
PGCE with QTS in Primary Education
Minimum of three years experience post qualification
Strong knowledge of the IB curriculum - PYP Certificate required
International experience is a plus
Ability to adapt to a different culture
Enthusiastic and open-minded personality
Ability to use ICT in the classroom
Additional Information / Benefits
What you should know about Uganda:
1.Uganda is a country rich in history and full of lush natural beauty from border to border. However, it often falls under travelers' radar due to past political conflicts, and the relative difficulty of getting there. But that doesn't mean there's not plenty to discover about this east African country. Here are 10 things you probably didn't know about Uganda.2.Uganda is one of the youngest country in the world with almost 50% of the population being under the age of 18.3.Uganda is one of only three countries in Africa where mountain gorillas still roam freely, and it's no surprise that most tourists going to Uganda want to see them. There are less than 1,000 gorillas left here, so it's well worth the effort to see them if you can — and while you can
4.Although the Nile river is commonly associated with Egypt, one of the sources is in southern Uganda. When snow from the frosty mountains of the Rwenzori range melts, it flows north across the continent. The other source of the Nile is in Ethiopia.
5.Uganda is seriously diverse for its size and over 40 languages are spoken within the country. While English is the official language, Luganda is the most common language in use.
WARNING: Do not to pay any money to get a job. Please report fraudulent jobs to info@everjobs.ug
Popular Jobs