Health Care Waste Management Advisor
Description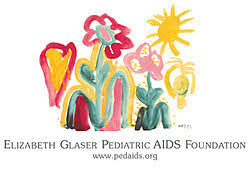 Health Care Waste Management Advisor, Mbarara, Uganda
Organization: Elizabeth Glaser Pediatric AIDS Foundation (EGPAF)
Country: Uganda
City: Mbarara, Uganda
Job Summary :
This person will be responsible for working to promote sustainable country/district-tailored health care waste management (HCWM) systems. S/he will work with the project, MOH, district and health facilities to identify and implement practical, affordable, and effective means of waste handling and final disposal for health care waste in accordance with WHO/MOH standards. S/he will oversee the implementation of the Environmental Management and Mitigation Plan (EMMP) under the USAID RHITES-SW project.
The Health Care Waste Management Advisor will report directly to the HSS manager.
Key Roles and Responsibilities: 1. Responsibilities under health care waste collection, storage, transportation and disposal
Work with the Hospital Management Teams (HMTs) and District Health Management Teams (DHMTs) to develop and execute health care waste management plans for the health facilities
Coordinates collection of waste and its transportation to the central waste storage facilities within the regions/districts
Liaises with the districts/health facilities and provides support to ensure that appropriate ranges of bags and containers for health-care waste, protective clothing, and collection trolleys are available at all times.
Skills
Ability to work with MOH, District Environment Officers and Municipal waste management authorities
Ability to work harmoniously as a member of a team
Ability to lead effective trainings
Very good knowledge of spoken and written English
Proficient in spreadsheet and word processing and other software, including Microsoft Word, Excel, and Power Point.
Experience Requirements
Excellent written and oral communication skills and interpersonal communications.
Education Requirements
Master's Degree in Microbiology, Public Health, or other relevant environmental health/engineering science field. Previous work experience with donor-funded programs.
WARNING: Do not to pay any money to get a job. Please report fraudulent jobs to info@everjobs.ug
Popular Jobs