Description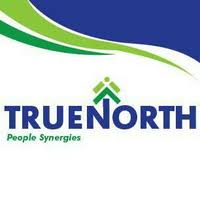 We are a Retail Bank with a vision to be the market leader in advancing financial inclusion in Uganda. We service our One Million plus customers through our national footprint which includes 42 branches, 13 rural services outlets, 10 mobile banking vehicles, a secure mobile phone banking platform and a total of 56 ATMs linked to over 423 Inter-Switch member partner banks. We are adept at technology innovation and take enormous pride in our 800plus staff. The Head of Risk reports to the Chief Executive Officer/Managing Director.
Job Title: Head of Risk
Reports To: Chief Executive Officer/Managing Director
Contract Tenure Indefinite
Supervises:
Direct: Indirect:
 Manager Integrated Risk
 Manager Operations Risk &
Financial Crimes
 Manager Credit Risk
 Risk Champions across the bank
Interacts/Interfaces with:
Internal: External:
 Credit Teams
 EXCO
 Board of Directors
 Internal Audit
 Gov't of Uganda Regulators
 Statutory bodies
 Peer Industry players like UBA
 Key Customers & Consultants
Job Purpose
The purpose of this job is to develop and oversee implementation of the Bank's risk management frameworks. They will be responsible for guiding processes for risk identification, risk profiling, risk management and mitigation in line with agreed internal and regulatory guidelines.
Responsibilities /Key Deliverables
 Establish risk management policies & procedures
 Risk identification, measurement, control, monitoring and review.
 In liaison with the Audit department; establish an effective system of controls that promote efficient operations.
 Monitor and evaluate compliance with the risk management framework of the bank and generate periodic reports in line with risk management policy and procedures.
 Review, identify and quantify the various types of risk including operational and Systems risks of the bank and highlight ownership of existing risk exposure in line with the Risk policy.
 Educate both existing and new banking staff about all aspects of Operational Risk pertaining to their specific roles in line with HR policy and Operational Risk policy
 Monitor and evaluate the tests performed on the disaster recovery plans in line with the business continuity plan of Postbank.
 Carry out field studies to periodically update the risk dashboard in line with operational policies and procedures
 Performs similar duties as s/he deems fit for the proper execution of her/his duties or duties as assigned by the Employer.
Financial Responsibility
 Responsible for the Risk Budget
 Responsible for controlling costs to within agreed risk appetite of the bank.
Person Specification
Education & Training
 A Business degree in Risk, Finance, Commerce, Business Administration, Economics, Statistics, management or any relevant field.
 Possession of a Certified banking qualification or master's degree in a relevant field would be an added advantage.
 Relevant Practical training in Risk in the financial services sector
Skills & Experience
 Must have critical thinking, analytical, attention to detail and problem-solving skills to quickly stop threats of significance to the institution.
 Good verbal and written communication skills
 A minimum of 7 years' experience in senior managerial position in a Banking environment in the Risk management function.
 Must be ready to undergo the mandatory fit and proper test by the BOU Business Behaviours
 The ability to communicate clearly both verbally and in written form in a professional manner is deemed essential.
 Ability to build functioning working relationships across organizational, corporate, and cultural boundaries.
 Takes clear accountability, and focuses on delivery of broader corporate goals.
 Ability to take decisions and progress towards goals in conditions of uncertainty.
 Ability to demonstrate positive image and role model PBU's values and leadership behaviours.
 Must be a person of impeccable integrity.
Applying Instructions
To apply please e-mail application letter and CV to
hor@truenorthafrica.com
WARNING: Do not to pay any money to get a job. Please report fraudulent jobs to info@everjobs.ug