Description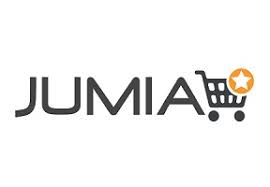 Jumia is the leading pan-Africa e-commerce platform. Founded in 2012, Jumia's mission is to improve the quality of everyday life in Africa by leveraging technology to deliver innovative, convenient and affordable online services to consumers, while helping businesses grow as they use our platform to reach and serve consumers.
Jumia Food is an online food ordering site that allows consumers to conveniently order meals of their choice from their preferred restaurants, and have them delivered straight to their home / office.
With over 3,000 employees in 14 countries spanning across 6 African regions, Jumia is led by top talented leaders offering a great mix of local and international talents and is backed by very high-profile shareholders. Jumia is committed to creating sustainable impact for Africa. Jumia offers unique opportunities in a vibrant and booming environment, creating new jobs, new skills, and empowering a new generation. We are looking for talented people with a passion for Africa to join our team and embark on our exciting journey!
Main Responsibilities 
      Managing Jumia Food delivery, so that riders are optimally located, deliver on time, and are well presented.
      Creating an adequate team structure and managing various operational teams
      Managing the team's efficiency and cohesion
     Managing a customer service team in processing orders and guaranteeing quick follow up of any issues and complaints.
      Supervise, coach and train workforce
      Creating an unparalleled environment for your team's development and happiness
      Building structures and processes around all aspects of customer experience to increase efficiency.
      Revamping processes: Challenging established processes and implementing new processes to adapt to the fast growth of Jumia Food.
     Ensuring the quality of the measurement of selected KPIs hourly, daily, weekly and monthly
     Making sure that the operational key performance indicators are being exceeded – process time, fail rate, delivery time and net promoter scores
     Managing day to day operations and quality assurance KPIs
     Direct, optimize and coordinate full order cycle
     Ensuring constant evaluation and update of technologies and processes to ensure the exceptional customer experience.
     Meet cost, productivity, accuracy and timeliness targets
     Working closely with the Jumia central team to share and implement global best practices and achieve business objectives.
      Managing Fleet and Logistics team
Required Skills and Qualifications 
Experience in managing operational teams or large projects
Strong entrepreneurial skills
Strong leadership
Strong drive
Impeccable communication skills
Data driven decision making mentality and sound business judgment through strong analytical thinking and experimentation
Ability to negotiate in flawless English and excellent Excel and a passion for data needed
Ability to work independently and in a team
Capacity to challenge and improve processes
Demonstrated ability to work in a fast paced and competitive environment
Min 3 years of experience in Operatons Business Administration
 We offer
A unique experience in an entrepreneurial, yet structured environment
The opportunity to become part of a highly professional and dynamic team working around the world
An unparalleled personal and professional growth as our longer-term objective is to train the next generation of leaders for our future internet ventures.
WARNING: Do not to pay any money to get a job. Please report fraudulent jobs to info@everjobs.ug
Popular Jobs