Head of Legal/Company Secretary
Description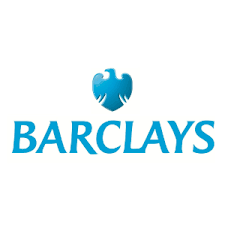 At Barclays, we recruit based on merit and are committed to promoting diversity throughout our organisation
Barclays moves, lends, invests and protects money for customers and clients worldwide.  With over 300 years of history and expertise in banking, we operate in over 50 countries and employ over 140,000 people.
We provide corporate banking solutions to businesses with an annual turnover of more than £5 million in the UK, and to large local companies, financial institutions and multinationals in non-UK markets. We support the success and growth of our clients by providing lending, risk management, cash and liquidity management, trade finance, and asset and sales financing.
For further information about Barclays, please visit our website
Overall Role Purpose Key Accountabilities & approximate time split (%)
·         To lead the Legal unit and providing strategic direction and focus.·         Responsible for the implementation and maintenance of bank's legal and regulatory framework, address all elements which fall under the scope

·         To support business in the effective management Legal matters and ensure the Legal Control resources are sufficient at all times, and capable to deliver on all key elements.

·         To assist in the effective management of relation with key Country legal bodies and external lawyers

·         To ensure that appropriate policies and procedures are in place and embedded to meet Group, legal and local regulatory requirements.

·         To support the management on due diligence investigations of potential acquisitions assist it to make sensible decisions on legal aspect

·         To ensure that the business has an effective program for raising awareness of relevant issues relating to legal matters and provide relevant training programs to enhance the knowledge of management and other colleagues

·         To ensure the Legal related matters are well managed and monitored within acceptable level, timely and proactively advise the management on appropriate course of actions.

·         To represent the bank in all legal related matters and ensure the best interest of the business is embedded in good faith.

·         Discharge the Legal function's responsibility for Company Secretarial to the satisfaction of the MD, Board, and Corporate Secretariat in South Africa.
WARNING: Do not to pay any money to get a job. Please report fraudulent jobs to info@everjobs.ug
Popular Jobs