Description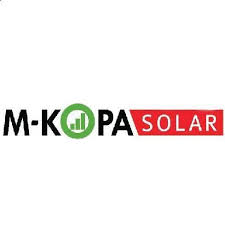 About the job
At M-KOPA, We Finance Progress.The scale and impact of our work is massive. M-KOPA is a fast-growing FinTech company offering millions of underbanked customers across Africa access to life-enhancing products and services. From our roots as the pioneer in pay-as-you-go "PayGo'" solar energy for off-grid homes, we have grown into one of the most advanced connected asset financing platforms in the world, empowering a broad range of customers to achieve progress in their lives.Want to know more about M-KOPA? Click this link: About M-KOPAWe are looking for a Head of Finance, East Africa within our Finance team who is collaborative, proactive, and resilient. The purpose of the Finance team at M-KOPA is to provide outstanding financial information and analysis to support the business in achieving its full potential.Your main objectives will be leading and coaching the team to achieve objectives, ensuring all accounting activities comply with regulations, assessing risk in the company, and providing support, advice, and analysis to the leadership of those markets. This role ensures the crafting of financial strategies and maintaining the company's financial health to increase profitability in the long run.This position will report to the Director of Finance as well as dotted line reporting to the General Managers of Kenya and Uganda and be based in Nairobi but with regular travel to Kampala.We offer a full-time permanent contract of employment to candidates together with a competitive salary (dependent on skills and experience), company bonus (dependent on company performance and OKRs), and a range of company benefits.To achieve this, you'll be expected to:
Taking full ownership of all financial data and responsibility for the accuracy of each financial statement line item including monthly reporting of results as well as the annual audit
Lead and coach the finance team
Provide support, analysis, and advice from a financial perspective to each country's leadership
Assist in the preparation of the annual budgets and monitor actual costs against those budgets
Conduct risk management
Evaluate and decide on investments
Allocate resources and manage cash flows
Conduct profit and cost analyses
Support pricing, procurement, payments
Ensure all accounting activities and internal audits comply with financial regulations
Consult group finance about funding options and recommend cost-reducing solutions
You Might Be A Good Fit If You…
Proven work experience as a Head of Finance / FP&A
Recognized accountancy qualification e.g. ACCA
BSc/BA in Accounting, Finance, or relevant field
In-depth understanding of double entry bookkeeping, cash flow management, and reconciliations
Hands-on experience with budgeting and risk management
Excellent knowledge of data analysis and forecasting models
Proficiency in accounting software
Solid analytical and decision-making skills
Leadership abilities
Excellent communication skills
Performance management
Coaching and mentoring skills
Ability to work under pressure and deliver on tight deadlines
Finance at M-KOPAWe are scaling up our finance teams to support the rapid growth that the business is experiencing. The finance team comprises great individuals who all come together as a team to provide first-class support to our colleagues. Whilst we are all physically in different offices, and currently working remotely due to the pandemic, we pride ourselves on being one global finance team, able to call on the skills and expertise of colleagues across all of our markets. We also have regular meetings and events to have fun, share knowledge and experiences, recognize great work, and build meaningful relationships with our colleagues wherever they are based.M-KOPA is an equal opportunity and affirmative action employer committed to assembling a diverse, broadly trained staff. Women, minorities, and people with disabilities are strongly encouraged to apply.
WARNING: Do not to pay any money to get a job. Please report fraudulent jobs to info@everjobs.ug