Head of Clinical Services
Description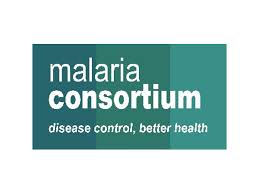 KPC COTEC Medical Company (KCMC) is a Uganda based company operating with aim to increase access to specialty medical services and advanced diagnostic services.
Under COTEC Medical Hub (CMH), we plan to offer medical services including but not limited to: Radiology, Imaging, Laboratory, Gynecology, Dentistry, Pediatrics, Orthopedics, ENT, Oncology, Urology, Cardiology. Pathology and Nephrology. KCMC seeks qualified candidates to fill the following positions;
S/he will be responsible for the overall coordination and supervision oi activities and delivery oi excellent medical services in the clinical section oi CMH in accordance with national and international policies and standards. S/he will work in liaison with senior management to identity strategies for strengthening clinical services both in quality and as one oi the major sources for income generation Si' he will ensure that health workers have access to and trained on updated medical information.
Responsibilities
Coordination
• Coordinate technical partner relationships as may be assigned by the Project Manager and General Manager.
• Coordinate all units within CMH. Maintain liaisons with Ministry oi Health and other relevant agencies.
• Assess, determine. and advocate tor a rationalized optimal workforce requirement for the department.
• Ensure the technical soundness of CMH clinical strategies by updating CMH stall and partners on technical advances and lessons learned around the world
• Provide and or oversee on-site training tor health care providers
• Provide mentorship and builds capacity of technical staff for the setting up and running clinical services and track progress.
• Provide leadership for technical reporting according to defined reporting schedule and write regular monitoring and technical reports as required.
Clinical services
• Provide advanced care and consultation services to patients.
• Identity, document, disseminate and scale up best practices in clinical care.
Duality Management
• Lead the strategic thinking process for improvement and/or diversification oi clinical services at CMH for purposes oi widening the income base.
• Provide technical direction and support to all medical partners including consultants.
• Lead the daily, weekly and monthly doctors' forum meetings and ensure that important updated clinical information is relayed timely and implemented. Prepare and coordinate submission oi reports.
• Provide leadership in supporting the organizational strategic plan in implementing activities in CMH.
• Participate in the development of Strategic and Departmental work plans.
• Ensure that CMH's activities and performance goals are in line with national and international standards.
Procurement
• Participate in procurement and supervision of services/activities related to improvement of CMH.
Requirements
• The applicant should possess a MBChB and a Masters in Clinical Medicine such as internal Medicine, Pediatrics or an equivalent with Five (5) years postgraduate experience m private or public healthcare management. At least Three (3) years in senior clinical practice with management! leadership roles in a healthcare tactility
MBChB and a Masters in Clinical Medicine
Applying Instructions
Qualified applicants should send their applications (with cover letter, curriculum vitae and copies of academic credentials)  addressed to:
The Project Manager
KPC COTEC MEDICAL COMPANY, Plot U9, Block 29,
Church Road Lana, Mawanda Road,
P.0. Bait 28392, Kampala, Uganda,
Tat: +256 200904621,
Email to: kcmc-admin@kpc-cotec.com
WARNING: Do not to pay any money to get a job. Please report fraudulent jobs to info@everjobs.ug
Popular Jobs