Description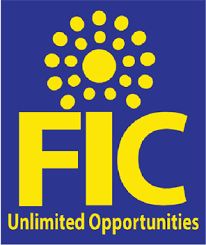 Franciscan Investment Co-Operative Society Ltd (Fic)
FIC is a multi-purpose co-operative society for members of St. Francis Chapel at Makerere University Community. FIC is committed to providing appropriate financial and investment related services for social and economic transformation of her members.
FIC's core values espouse Christ centered holistic development, Integrity, Professionalism, Member centric and Efficiency in the service of her members.
The FIC Board of Directors invites applications for the position of:
Duty Station: Kampala, Uganda
Reports to: FIC Board of Directors

Main Purpose Of The Job
Responsible to the FIC Board of Directors, the General Manager (GM) will provide strategic leadership and policy direction necessary for the achievement of the organizational mission and strategic objectives. The GM will take lead in developing the organization, shaping the work environment, setting and executing strategy, developing and managing performance of human resources, overseeing efficient and effective management of resources and operations of the Society
Duties And Responsibilities:
The General Manager will be required to carry out the following duties and responsibilities;
Strategic leadership and planning
• Supports the Board to develop strategic plans to advance FIC's mission and objectives.
• Monitor strategic plan implementation in line with FIC Mission, Strategic goals and Objectives and report to the Board of Directors.
• Establish and strengthen the administrative systems that promote a conducive working environment and good governance practices.
• Represent FIC at relevant, National and International functions.
• Oversee all FIC investments and ensure safe custody of FIC assets and properties.
Operational leadership and management
• Supervise the management and administration of FIC operations to ensure efficient delivery of quality services to members and stakeholders.
• Prepare and present to the Board for approval, FIC Policies, operational procedures, and guidelines.
• Establish a management system that ensures sustainable delivery of quality services and products to FIC members.
• Establish effective marketing and stakeholder engagement plans to promote the FIC products and services.
• Supervise the implementation of all FIC projects and annual work plans as per strategic plans.
• Coordinate and ensure smooth working and operations of the Supervisory Committee (SUPCO).
• Establish a sustainable system and ways of improving FIC member welfare.
Business Development
• Coordinate the development and implementation of FIC business plans to achieve the FIC Mission.
• Oversee and ensure the growth and expansion of FIC businesses by continuously reviewing FIC business plans.
• Explore and oversee initiation of new business options and opportunities for FIC and for maximum benefit of members.
• Promote the principles of good corporate governance while Foster a culture that promotes ethical practices.
• Promote FIC through regular publications, media and presentations at various fora.
• Oversee development of products/services for members in their respective profiles
• Establish a strong mechanism for recruiting growing FIC membership
• Ensure regular member profiling to match members needs and how FIC can best serve them
Financial Management
• Oversee an effective and efficient financial management system, planning, and controls of the Society funds.
• Develop annual work plans and budgets in accordance with the strategic plan.
• Responsible for accurate accountability of FIC resources by supervising the preparation and execution of FIC annual budgets
• Ensure timely periodic and regular financial reporting as per FIC policies and other financial reporting requirements.
• Ensure readiness of books of accounts for both internal and external audits.
• Supervise budget performance analysis.
Risk Management
• Implement an effective risk management system for the Cooperative.
• Ensure FIC undertakes all the necessary safeguards against various risks.
• Ensure compliance with all statutory and regulatory requirements of the cooperative laws, regulations and bylaws.
• Serve as the primary liaison to legal counsel in addressing legal matters, such as governing instruments, partnerships, taxation and licenses, among others.
Human Resource Management
• Oversee the development and approval of a sound staff performance and appraisal system through annual staff performance plans.
• Undertake annual staff performance appraisals and present reports to the board with appropriate recommendations.
• Plan for staff training and development to address capacity gaps identified through appraisal recommendations or through training needs assessment.
Qualifications
• An Honors Degree in Business Administration, Commerce, Economics, Statistics, Mathematics or related field obtained from a recognized University. A Master's Degree in Business Administration (MBA) or a related post graduate degree is desirable. A professional certification in accounting or investment (CPA/CFA) will be an added advantage.
• A minimum of five (5) years' experience in a senior management position of which at least three (3) years in a financial institution setting.
• Qualifications/experience in Management of Cooperatives and SACCOS is an added advantage.
Knowledge And Skills
• Mature Christian with a proven testimony.
• Proven record of success in management at a senior level preferably in a related organisation.
• Demonstrable experience in developing strategic plans, implementing policies, and procedures with tangible results.
• Knowledge and application of principles and methods of marketing products and services.
• A wide knowledge of and excellent understanding of the financial services and microfinance sector and cooperative regulatory framework and best practices.
• Proven practical experience of financial management and reporting in a financial institution or a multipurpose cooperative society.
• Ability to multitask and to work under tight deadlines with minimum supervision.
• Demonstration of a high level of integrity and professionalism.
• Experience of people management and mentorship geared towards identification and growth of talent.
• Excellent interpersonal, communication, analytical, problem-solving, and organizational skills, able to relate well to a wide range of stakeholders.
• Excellent presentation skills and computer proficiency in Microsoft Office packages is required.
• Willingness to work on a flexible schedule and travel.
Working Conditions
Normal working hours are from 8:00am to 5:00pm Monday to Friday and 9:00am – 1:00pm on Saturday.
The job requires working after 5:00pm to meet timelines and/or hold meetings with the Board.
The appointment requires full time working and the appointed person is not permitted to take up other employment either paid or unpaid.
Terms Of Employment
The successful candidate will be offered a renewable contract of three (3) years subject to satisfactory performance.
AGE LIMIT: The applicant should be aged between 30 to 45 years.
Applying Instructions
All applicants should submit their application letter, curriculum vitae including names, email addresses and telephone contact details of two (2) referees, one of whom should be of your pastor, plus copies of all academic qualifications to: Email: ficgmrecruitment@gmail.com
Note: Please ensure that you send your application to the above email and request for acknowledgement to confirm receipt.
Only shortlisted candidates will be contacted. Any form of canvassing will lead to automatic disqualification.
WARNING: Do not to pay any money to get a job. Please report fraudulent jobs to info@everjobs.ug