Gender Economic Empowerment Adviser (National)
Description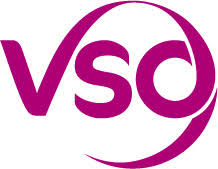 VSO is the world's leading international development organisation that works through volunteers to fight poverty. Working in 24 countries around the world, our unique role in international development is to place committed volunteers with carefully selected organisations where their skills can have the greatest impact. As a VSO volunteer you'll live and work in some of the world's poorest communities. By sharing your unique skills and experience you'll help generate new ideas and new ways of doing things, helping the communities you work in lift themselves out of poverty. We're not about delivering quick fixes, but instead we focus on long-lasting, sustainable change, that will impact generations to come. Join us as a VSO volunteer and help us work towards our vision of a world without poverty.
Role overview
Programme information
The Challenge Fund for Youth Employment (CFYE) https://fundforyouthemployment.nl/, initiated by the Dutch Ministry of Foreign Affairs (MOFA), aims to create new jobs and make jobs more accessible for 200.000 youth (half of these for women) in the ministry's priority focus countries in the Middle East, North Africa, Sahel & West Africa and the Horn of Africa. The fund is open to Private sector and (I)NGO applications (or mixed consortia). VSO will strengthen the work of the selected Implementing Partners through strategic VSO volunteer engagements.
The aim of the Fund will be achieved by supporting youth employment initiatives in these regions. Initiatives will offer youth, particularly young women, opportunities for decent work that delivers better prospects for personal development, is productive, and offers a stable income, social protection and safe working conditions.
Strengthen the private sector to engage with women and to create decent work for women that meets their aspirations and provides them voice and agency. Develop knowledge products for economic empowerment and support the implementation of these tools within private sector companies, micro small and medium enterprises (MSMEs) and target communities.
.
Expected Responsibilities (to be confirmed and refined):
As a Gender Economic Empowerment Adviser you will:
• Support partners in developing knowledge products (definitions, guidance, tools, trainings, research, etc.) regarding gender-responsive strategies in the employment sector for private sector partners.
• Support the role of women within employment projects.
• Advise on how to integrate and embed gender within the private sector into program and policy.
• Monitoring the use and results of the framework implementation, with contextually appropriate indicators and measurement tools. And if necessary, provide further support and guidance in the use of the framework to support the development of robust evidence of gender economic empowerment.
• Support in capacity building of the private sector on gender issues and process for integrating gender institutionally to create decent work for women that meets their aspirations and provides them voice and agency.
• Support in updating and adopting gender equality mainstreaming policies and strategies within the private sector.
• Support the partner with the implementation of baseline assessments in company and action plan settings to improve gender equality.
• Facilitate training of trainers on gender framework, tools and guidelines for private sector companies.
You work in a multidimensional project team, with experts in different kinds of areas.
Skills, qualifications and experience
Qualifications:
• You have a Bachelor/Master's degree in Behavioral and Social Science, Gender, Development, international relations or related field
Experience:
• You have 2+ years' work experience with corporate social responsibility, gender policies, implementation and advisory, gender economic empowerment.
• A demonstrated understanding of issues and challenges related to gender.
• Ability to work independently as well as with multiple stakeholders in a time-pressured environment.
• Cross cultural awareness and ability to work amongst a diverse group of staff, volunteer and partners
• Good understanding of developing training modules and facilitation.
• Experience in training on gender and economic empowerment.
• Monitoring and evaluation
• Private sector experience.
Desirable:
• Attention to detail and ability to effectively and efficiently perform multiple tasks and balance competing priorities.
Competencies and Behaviour
At VSO we believe progress is only possible by working together. Whether you want to join us as an employee, or as a volunteer working in your own country, overseas or online, our selection process includes an assessment based on these core competencies:
• Open-minded and respectful
• resilient and adaptive to new situations
• facilitate positive change and build sustainable working relationships
• seek and share knowledge
Equal Opportunities
VSO promotes equal opportunities and values a diverse workforce.
Allowance
As a VSO volunteer, you will be sharing your skills with local communities on a full time basis. VSO will cover your travel, vaccinations, accommodation, and medical insurance costs, along with a local living allowance which will be paid in local currency. This allowance meets reasonable living expenses in country, but will not be enough to send money home. You will also receive some financial support to contribute to your on-going expenses at home.
Accommodation
VSO works with some of the poorest communities in the world which means accommodation varies and will be basic.
Some background about VSO
Much has changed since VSO started 60 years ago. We've gone from being a UK charity to a truly global development organisation. In 2016/2017 alone, we worked with over 7,000 volunteers from all over the world and from all backgrounds to deliver services that had an impact on the lives of almost 2.6 million people in the 24 countries where we work. Our programmes focus on the areas of health, education and livelihoods, with an increasing emphasis on resilience building, social accountability, gender and social inclusion. We believe progress is only possible when we work together and that strong partnerships are crucial to delivering positive change. That's why we work with over 500 partner organisations, from local and national governments, to businesses, NGOs, funders, charities and community groups. Currently, over 30% of our people are recruited from within the country in which they work, and we continue to grow the share of community and national volunteers involved in our programmes. We also send increasing numbers of volunteers from one developing country to another. However, our vision has remained the same; to build a world without poverty.
WARNING: Do not to pay any money to get a job. Please report fraudulent jobs to info@everjobs.ug