Description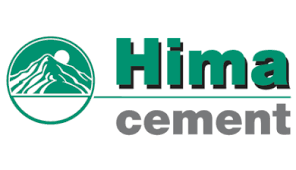 Hima Cement Ltd. is a subsidiary of Bamburi Cement Ltd. which is a member of the Holcim Group.
Holcim is the leading producer of building materials in the world. At Hima Cement, our Vision is "To be the preferred provider of cement and concrete based building solutions in East Africa with a strong focus on customer experience."
Hima Cement works with all actors in the building and construction industry in Uganda – manufacturing and supplying a wide range of building and construction solutions designed to meet housing and construction needs from small projects like individual home buildings to major construction and infrastructure projects. Whether supplying high-quality cement to a craftsman or helping leading architects explore and deliver creative possibilities, Hima Cement is committed to providing solutions that fit the needs of all its clients.
In order to achieve the above objectives, Hima Cement seeks to recruit a motivated and competent Front Desk Officer as indicated below;
Job Title : Front Desk Officer
Vacancy Code : FDOX01
Reporting line : Human Resource Officer
Duration : Contract -Full time
Duty Station : Hima-Kasese
Job Summary:
The resource will be the face of the Company at the site through representing the image and values of the Company ethically and professionally in line with the detailed Job Description. The incumbent will be responsible for managing the reception, office activities including but not limited to office block cleanliness, pantry, travel, fleet, health & safety engagements, plant tours and general hospitality.
Key Duties & Responsibilities
• Receives and screens the guests for necessary interaction with a given staff or guest on site, provides basic and accurate information in-person or via phone/email to staff, guests and call-ins;
• Through the Communications Department, the Front Desk Officer is required to maintain and periodically update the internal directory on the Holcim Intranet;
• Handles all in-coming and out-going mail by receiving, registering and assigning or consigning accordingly.
• Provides basic hospitality, in teas/coffees, office magazines and newspapers for Guests in wait;
• Receiving country wide travel requests for staff and diarizing them for scheduling with travel coordinators/admin team at the different sites, and also arranging local and foreign accommodation
• Certifying that the assignment of a vehicle to the staff or guest as per communicated schedule for fixed routes and for the non-fixed schedules as well;
• Receives and maintains copies of journey management/feedback forms as well as transfer vouchers for reference whenever need arises.
• Receiving and reviewing admin related invoices for accuracy while comparing with requests and vouchers;
• Co-coordinating the communication benefit issues and updating the monthly schedule of prepaid combos and data load for the respective site while liaising with the admin manager to ensure staff receive their benefits accordingly;
• Managing meetings ensuring the delivery of snacks and drinks in a timely and organized manner.
• Supervising the cleaning contractor to ensure service delivery as per contractual obligation for all structures on site;
• Manages drinking water stocks, deliveries to the Plant/facilities and maintenance of water dispensers;
• Support in Purchase Requisitions, GRN and SRN activities at Month End for the Admin & HR functions of the business
• Communicating and circulating security precautions to all travelling staff and guests prior to travel for safety awareness in line with Holcim/ISOS guidelines;
• Manages and maintains the staff follow up schedule for recording staff and guest where abouts on a monthly basis;
• Coordinating safety inductions for visitors and guests at site with the HSE Site Coordinator &and requisition of first aid box contents for all admin block first aid boxes and vehicles
• Manages and maintains a log of the movement of all Pool Fleet and Drivers
• Conducts periodic Pool Vehicle Inspections with the Pool Drivers to keep them accountable and ensure they report any anomalies on the vehicles and RCA`s
• Scheduling internal site movements, subsidized trips and any other trips as may be required of departments relying on Pool Vehicles every so often;
• Support in scheduling the Defensive Driving Training Co-ordination with Driver Trainers and Road Safety Team while maintaining records for scheduled refresher.
Requirements:
• Minimum of Bachelors' Degree in Humanities or a related field
• Minimum of 3 years' experience in a similar role
• SAP, additional training and certification, first aid training and firefighting skills will be an added advantage
• Must have a valid drivers' license,
• Must have experience working with a manufacturing/ FMCG Industry
• Proficiency in use of Microsoft Office Suite;
Attributes
• Should be professional, with exceptional attributes in integrity, attention to detail, results oriented, focused, dynamic, disciplined, and able to work with minimum supervision and under intense pressure
Applying Instructions
Hima cement will offer a competitive remuneration package to the successful candidate. Candidates that know that they meet the above criteria and have what it takes to excel in the above position, should send their CVs, which should include details of email address (if any), present position, current remuneration, Certificate/testimonials and address of three (3) Referees plus telephone contact to the stipulated email address
(Email your application and CV to
 career.applications.hima@lafarge.com and let's save the environment). Key Notes: • Hima Cement Limited is an equal opportunity employer and does not charge a recruitment fee or any other fees at any stage of the recruitment process • Make sure that your application letter, CV and certificates are attached as one document • Indicate the Vacancy Code as the subject for your email • Only shortlisted candidates will be contacted • Any form of canvassing will lead to automatic disqualification.
The Human Resource Manager – Corporate
Hima Cement Ltd, Plot 838 Namanve Industrial Park
P.O Box 7230 Kampala
WARNING: Do not to pay any money to get a job. Please report fraudulent jobs to info@everjobs.ug