Fire Safety Assistant GS-4
Description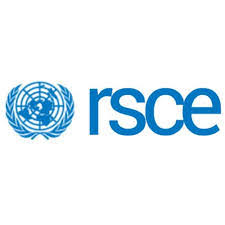 __________________________________________________
Organizational Setting and Reporting Relationship.
This position is located in the Security & Safety Section of the United Nations Organization Stabilization Mission in the Democratic Republic of Congo (MONUSCO) at the United Nations Entebbe Support Base (UNESB). The Fire Safety Assistant at this level reports to the Senior Safety Assistant, FSCO and/ or Fire Safety Officer in the Unit.
Main Duties and Responsibilities:
Within delegated authority, the Fire Safety Assistant will carry out the following duties:
Routinely patrol the field mission compounds and offices to identify fire and safety hazards and ensure that alarm systems are in working condition.
Inspect and test fire-fighting equipment, hydrant systems, hose reels and foam inlets and portable fire extinguishers.
Ensure that all fire-fighting equipment are in their locations and precautionary signs and notices are in place and not removed.
Ensure that used fire extinguishers are recharged, all fire/exit doors are not locked or obstructed, making regular inspection of all emergency exit doors, routes, walkways and other passageways safe and smooth for movement at all times.
Conduct firefighting and building evacuation drills as scheduled.
Respond immediately to fires, rescue operations, or other emergencies including undertaking evacuation of persons and property.
Investigate fire hazards as required for further reporting as necessary.
Carry out any other tasks as instructed.
Competencies:
• Professionalism: Excellent knowledge of security management combined with solid background of military or other security specialization; ability to effectively deal with stress factors when encountered in security management; good technical skills to understand and consolidate the varying specializations such as electronics, communications, mechanics, explosives and other sophisticated devices encountered in security system management. Shows pride in work and in achievements; demonstrates professional competence and mastery of subject matter; is conscientious and efficient in meeting commitments, observing deadlines and achieving results; is motivated by professional rather than personal concerns; shows persistence when faced with difficult problems or challenges; remains calm in
stressful situations. Takes responsibility for incorporating gender perspectives and ensuring the equal participation of women and men in all areas of work.
• Teamwork: Works collaboratively with colleagues to achieve organizational goals; solicits input by genuinely valuing others' ideas and expertise; is willing to learn from others; places team agenda before personal agenda; supports and acts in accordance with final group decision, even when such decisions may not entirely reflect own position; shares credit for team accomplishments and accepts joint responsibility for team shortcomings.
• Planning & Organizing: Develops clear goals that are consistent with agreed strategies; identifies priority activities and assignments; adjusts priorities as required; allocates appropriate amount of time and resources for completing work; foresees risks and allows for contingencies when planning; monitors and adjusts plans and actions as necessary; uses time efficiently.
Qualifications required to perform the assigned duties of the post.
Education
High school diploma or equivalent is required.
Technical or vocational certificate in Firefighting and Fire Safety is required.
Certificate in Fire and Rescue, dangerous goods, first medical assistance and attack team leadership is desirable.
Work Experience
A minimum of three (3) years' experience in security related work including military, police, security, or fire-fighting duties is required among which two years' experience with firefighting duties either as a professional firefighter, voluntary firefighter or in a role with fire safety duties is required.
Possession of a valid motor vehicle driver's license is required.
Possession of a valid CH driver's license is desirable.
Two (2) years' experience in driving fire trucks is desirable.
Languages
English and French are the working languages of the United Nations Secretariat. For the post
advertised, fluency in oral and written English is required.
Applying Instructions
Please note that failure to comply with the below will render your application invalid for this process.
All applicants must apply using a Personal History Profile (PHP) generated from INSPIRA (visit https://inspira.un.org ) as soon as possible after the Terms of Reference have been posted and well before the deadline stated therein.
 All applications must be accompanied by the following which MUST be provided at the time of submission:
o Signed Personal History Profile (PHP) as generated from INSPIRA (visit
https://inspira.un.org to generate an account and the PHP) submitted as a PDF
or JPEG attachment to the document.
o Copies of the required education qualifications.
o Copies of other relevant certificates and diplomas.
Please note that only applications submitted to the email address: rsce2- recruitment@un.org will be considered. No hand-delivered applications will be accepted.
Please enter the reference of the job opening in the subject line of your e-mail.
Evaluation of qualified candidates will include an assessment exercise which may be followed by competency-based interview.
Each applicant must bear in mind that submission of incomplete or inaccurate applications will render that applicant ineligible for consideration.
Initial screening and evaluation of applications will be conducted on the basis of the information submitted. Applications cannot be amended following submission.
The IC contract will be initially for three months with a possibility of extension for another three months. The work location is Entebbe, in Uganda: applicants are therefore required to be in possession of a valid work permit.
Please note that only shortlisted candidates will be contacted further.
WARNING: Do not to pay any money to get a job. Please report fraudulent jobs to info@everjobs.ug