Description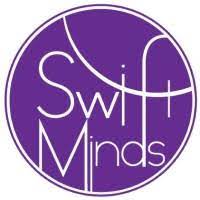 JOB DETAILS:
Swift Minds: is a fully fledged consultancy firm based in Kampala, Uganda that provides cutting edge talent solutions to our clients in Various sectors including Agriculture, Telecommunication, Construction, Manufacturing, Mining, Banking, Oil and Gas and the services sector.
Our services include: Recruitment, Payroll Management, Outsourcing, capacity development and Management Consulting:
Duties and Responsibilities:
Purpose: The Finance Manager is responsible for overseeing and managing the financial planning and analysis (FP&A) and financial accounting functions of the organization.
The role is responsible for ensuring the accuracy and timeliness of financial reporting, budgeting, forecasting, and analysis to support strategic decision-making and drive business performance.
The Finance Manager will work closely with various departments to optimize resources, improve financial processes, and ensure compliance with financial policies and regulations.

You will be responsible for the following:
• Financial Planning and Analysis (FP&A): Develop and implement financial planning and analysis processes, including budgeting, forecasting, and performance reporting.
• Provide financial insights and recommendations to support strategic decision-making and drive business performance.
• Financial Accounting: Ensure the accuracy and timeliness of financial reporting, including monthly, quarterly, and annual financial statements. Oversee the maintenance of the general ledger, accounts payable, accounts receivable, and fixed assets.
• Compliance and Controls: Ensure compliance with accounting standards, tax regulations, and other financial policies and guidelines. Develop and implement internal controls to safeguard financial assets and minimize financial risks.
• Budgeting and Cost Control: Develop and manage budgets for various departments and monitor spending to ensure that operations remain within budgetary constraints.
• Identify opportunities for cost savings and implement strategies to optimize resource utilization.
• Cash Flow Management: Monitor cash flow and working capital requirements to ensure the organization has sufficient funds to meet its financial obligations.
• Develop and implement cash management strategies to optimize cash flow and minimize financing costs.
• Financial Analysis and Reporting: Collect, analyze, and interpret financial data to identify trends, opportunities, and areas for improvement.
• Provide regular updates and reports on financial performance and progress towards targets.
• Relationship Management: Maintain strong relationships with banks, auditors, tax authorities, and other external stakeholders to facilitate financial transactions and compliance.
• Team Management: Provide leadership, guidance, and support to the finance team.
• Manage employee performance, training, and development to ensure a skilled and motivated workforce.
• Continuous Improvement: Identify opportunities for process improvements and efficiency gains in the finance function. Implement best practices and technology solutions to enhance financial processes and reporting.
• Execute any other duties as may be assigned to you by the Chief Executive Officer.

Qualifications and Experience
• A bachelor's degree in finance, Accounting, or a related field. At least 7 years of experience in finance, with a minimum of 3 years in a managerial role. Professional accreditation with a recognized accounting body (e.g., CPA, ACCA, CMA) is a prerequisite.
Applying Instructions
Send your CV to: recruitment@swiftminds.org  Deadline: Rolling basis
NB: Selection is on rolling basis, due high volumes of applications, only selected candidates shall be contacted,
WARNING: Do not to pay any money to get a job. Please report fraudulent jobs to info@everjobs.ug