Farmer Managed Natural Regeneration Specialist
Description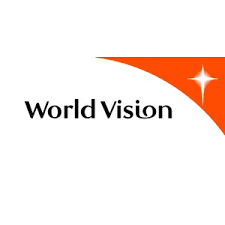 Back ground
World Vision Uganda is a Christian relief, development and advocacy non-government organization dedicated to working with children, families and communities to overcome poverty and injustice. We currently work in over 82 districts in Uganda implementing projects in health & nutrition, water, sanitation & hygiene (WASH), livelihoods & community resilience, education and child protection. World Vision (WV) is committed to the protection of children and adult beneficiaries from exploitation and abuse and will not employ people whose background is not suitable for working with the beneficiaries above. All employment is conditioned upon the successful completion of all applicable background checks, including criminal record checks where possible.
Due to expansion in scope of our programmes, we are now seeking for qualified and passionate individuals willing to share in our vision and join our team in the position below.
Position: Farmer Managed Natural Regeneration Specialist
Report to: Ever greening initiative Team Leader
Location: Kampala District
Purpose of the position:
To oversee and ensure that all activities related to project are implemented in a timely and efficient manner according to the agreed World Vision Uganda, and Donor (GIZ) Guidelines, and provide leadership and coordination for all aspects related to project activities in the designated districts in Northern Uganda.
Key Outputs/Responsibilities.
Support Programme Development and Implementation
Provide expertise related to the scaling-up of FMNR activities across Evergreening Landscapes and partner organizations. It will include, as appropriate, advice and training related to the adaptation and grassroots extension of best practices on evergreen agriculture/FMNR, guidance on the tailoring of relevant knowledge for programme partners including NGOs, CBOs, national and private extension services and in making relevant expertise available to local scaling-up efforts.
Provide regular updates and reports to the PMU, WVU and the relevant organizations regarding stakeholder engagements, opportunities and challenges, implementation of FMNR progress, and performance against estimates and targets.
Providing technical backstopping on program implementation and document lessons learned.
Developing FMNR Technical model Users' guides/ manuals, with standards and Quality assurance frameworks and sharing with all partner field level staff
Support Fundraising and Networking
Contribute to development of evergreen agriculture/FMNR/ Resilience and Livelihood proposals
Build and strengthen effective relations and partnerships between WVU and actors on FMNR/evergreen agriculture for networking and cross learning to enrich WV livelihoods programs/ interventions
Representation
Member/Represent WVU at National Programme Management Unit
Represent WVU in Evergreen/NRM/FMNR forums- meetings, workshops, conferences and contribute to technical interactions and discussions on the same.
Organizing learning events with external stakeholders on FMNR technical models and contribution to child wellbeing outcome objectives and strategy goals
Initiating, Building and nurturing strong coalitions and partnerships on Evergreen Agriculture/FMNR and Child Well-being related issues
Capacity building of staff and partners
Identifying the needs and organize meetings/trainings to develop the capacity of WVU staff and partners to increase their competence in evergreen agriculture /FMNR approaches
Participate in the recruitment, selection and induction of Evergreening Landscape Coordinators and Project Officers.
Assist in developing terms of reference as well as provide technical supervision to consultants for WVU for evergreen agriculture/FMNR studies/ evaluations
Convening FMNR reflection and lesson learning meetings with field technical and partner teams
Organizing and facilitating FMNR reflection dialogues on best practices with key strategic partners
Quality FMNR monthly and annual technical reports in place and used for internal engagement
Qualifications: Education/Knowledge/Technical Skills and Experience
Masters' degree in: Natural Resources Management, Environmental Management, Forestry, Agriculture, Renewable Energy or related discipline from reputable university.
Bachelor degree in Agriculture, Natural Resource Management, Development Studies and related fields
At least 5 years' post graduate experience preferably with an International NGO in facilitating evergreen agriculture/FMNR Development programs
Must have a passion for Agro-forestry, sustainable land management, natural resource management, rural energy, eco-agriculture and related activities. Willing to learn more on issues related to agro forestry, sustainable land management, eco-agriculture, natural resource management, rural energy, climate change and carbon markets;
Business background in cooperatives, organization development and agro value chains
Ability to work and communicate in cross-cultural environment;
Ability to establish and maintain effective working relationships with agricultural, forestry, natural resource management, rural energy and environmental organizations, business community and government officials;
Experience in developing natural resource program strategies, approaches and models.
Experience in program design, proposal writing, and resource mobilization.
Experience in networking and strategic relationships management.
Good research, evidence-generation, policy debate and advocacy skills.
Self-motivated and ability to make decisions;
Has an in depth knowledge in the functioning of evergreen agriculture/natural resource development programmes/projects
Practical skills in facilitating communities' understanding and application of evergreen agriculture/FMNR approaches in agricultural production and marketing
Particular skills in facilitating farmer collective actions for sustainable agricultural production and marketing
Has skills and experience in facilitating development of sustainable market linkages with chain actors
Knowledge and Skills in gender analysis and participatory methodologies
Has good networking and communication skills
Has a good understanding of district, national and eastern African regional and global natural resource management and market dynamics
Is creative and has a sense for innovation and experiments
Has excellent interpersonal, facilitation and business negotiation skills.
A working knowledge of strategic Learning through Evaluation Accountability and Planning is an asset
WARNING: Do not to pay any money to get a job. Please report fraudulent jobs to info@everjobs.ug