Description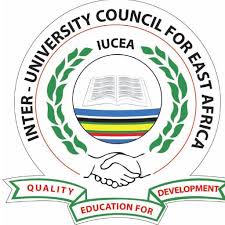 Background Information
The World Bank is financing the establishment and implementation of an East Africa Skills for Transformation and Regional Integration Project (EASTRIP), which initially involves three East African countries including Ethiopia, Kenya, and Tanzania. For other project information, please refer to the published Project Appraisal Document (PAD).
The Project's development objective is to increase the access and improve the quality of TVET programs in selected Regional Flagship TVET Institutes and to support regional integration in East Africa. The objectives and results will be achieved through:
Strengthening selected Regional Flagship TVET Institutes (RFTIs) for high quality skills development in priority sectors; Creating national TVET enabling environments; and Enhancing regional collaboration in TVET and project coordination. The Project is targeting the development of specialized technical skills in priority sectors including transport, energy, agriculture processing, manufacturing, and information and communications technology (ICT).
The Inter-University Council for East Africa (IUCEA) was selected to be the Regional Facilitation Unit (RFU) for the Project. The RFU is involved in the preparation and implementation of the project by carrying out the regional project activities. Hence, it will facilitate and coordinate the regional aspects of the project as the Secretariat. The RFU among others will coordinate the development and implementation of the project work plan, the Project Implementation Manual undertake monitoring and evaluation, coordinate capacity building initiatives for the selected RFTIs and share good practices across countries. IUCEA is an institution of the East African Community (EAC), whose mandate is to coordinate the development higher education and research, including establishment of centers for advanced study. The main objectives of IUCEA are to (i) facilitate networking among universities in East Africa, and with universities outside the region; (ii) provide a forum for discussion on a wide range of academic and other matters relating to higher education in East Africa; and (iii) facilitate maintenance of internationally
comparable education standards in East Africa so as to promote the region's global competitiveness in higher education.
Grade:                       P4 (EAC Job Grade)
Job Reports to:     Executive Secretary
Job Supervises:     EASTRIP staff
Job Purpose:
To ensure that the project is properly managed and coordinated for successful preparation and implementation in accordance with the objectives and Terms of Reference of the Regional Facilitation Unit, the job holder will provide overall coordination of the project strategic leadership in coordinating the Regional initiatives, support the RFTIs and national agencies in their implementation of the project, facilitate knowledge sharing among participating countries and institutions He/She will be the focal point for stakeholders (the governments of the participating countries, RFTIs, the World Bank, interested institutions, industries, media etc.). He/she will be responsible for the
production of quality outputs undertaken and financed under RFTIs and for proper management of accountability and reporting of the project funds. The holder of the position shall also be responsible for presentation of project updates at the biannual Regional Steering Committee meetings and to the Executive Committee of IUCEA/RFU..
Duties and Responsibilities
Lead in the overall coordination and delivery of the project, in accordance with the Project Appraisal Document (PAD), EASTRIP Implementation Manual, the Financing Agreement, and all other relevant World Bank operational policies and guidelines.
Actively mobilize the private sector and partners and work closely with Regional Steering Committee (RSC), national agencies, and RFTIs.
Manage day-to-day project activities at the RFU, including supervising, support and guidance to the RFU staff under him/her.
Prepare and update the RFU annual work plans and procurement plans for the project and oversee their execution and reporting on the same.
Facilitate the preparation of semi-annual project M&E reports based on the project's results framework.
Ensure that the required project financial reports are prepared and submitted on time. These include quarterly unaudited interim financial reports and annual audit report.
Plan for RSC and EASTRIP semi-annual Technical and Advisory Board meetings and ensure that these take place as planned.
 Oversee the overall financial and procurement functions of the project as per the project's grant agreement.
Facilitate and support knowledge management, sharing and networking between the national agencies in the participating countries, RFTIs and other partner institutions.
Supervise the procurement function on EASTRIP Procurements to ensure implementation of decisions of the Procurement and Tender Committee is effectively done;
 Organize and attend regular EASTRIP management meetings with the World Bank.
Participate in joint implementation support missions with the World Bank to national agencies and RFTIs.
Expedite the process for verification of DLRs
Develop and maintain an EASTRIP expert consultant roster and participate in hiring relevant expert consultants to support RFTIs as well as RSC and EASTRIP Technical and Advisory Board meetings as needed.
Oversee overall communication of project activities to project key stakeholders
Undertake any other duties related to the successful implementation of the project as directed by the IUCEA Executive Secretary including attending IUCEA Management meetings to report on the EASTRIP Project.
Key Performance Indicators
Timely implementation of annual work plans and procurement plan in accordance with operational quarterly, mid-year and annual plans of the project.
Timely preparation and submission of the required financial and technical reports.
Reports or minutes of regular meetings of relevant industries, RSC meetings and Project's technical and advisory workshops as required.
 Satisfaction surveys of RFTISCEs conducted.
Knowledge sharing meetings held.
 Periodic reports on substantial matters arising from specific RFTIS and documentation kept.
EASTRIP website managed properly.
Communication materials developed and disseminated.
EASTRIP reports presented in RFU Meetings.
Database on project activities, reports and outputs maintained.
Minimum Job Requirements
(a) Academic Qualifications
A minimum of Master's Degree in Science, Technology, Engineering and Mathematics (STEM) related
subjects. A Master's Degree or a Post graduate diploma in Project Planning and Management from a
recognized institution is an added advantage.
(b) Work Experience
At least 10 years working experience in direct management of Education Institutions TVET institutions and/or in EASTRIP priority industries including energy, transport, agro-processing, manufacturing, and ICT. Management of TVET Institutions is an added advantage.
And at least 5 years of experience working in related industries preferably in senior level or training positions
Experience with donor funded project management and reporting procedures is a requirement.
(c) Key competencies
Have a vision, good reputation, and leadership ability to work with private sector.
Leadership, conceptual, analytical, and problem-solving skills.
Team player, who can guide and support co-workers.
 Experience in project/programme management.
Experience in managing training and capacity building programs preferred.
Knowledge of programme/project monitoring and evaluation, as well as financial management and procurement.
Conversant with higher education and research dynamics in Eastern and Southern African subregions, and globally.
Excellent interpersonal, negotiation, communication and report writing skills, especially in English.
Ability to dialogue with government, international agencies and civil society leaders.
Strong IT skills (Word, Excel, Power point Presentation).
 Ability to work in challenging multi-cultural environment.
 Time management, attention to detail.
Strong interpersonal skills, results oriented, flexibility, and positive "can do" attitude.
Tenure and Remuneration
The successful applicant for Project Coordinator, will serve for one term of 2 years, renewable subject to satisfactory performance to 5 years life span of the project. A comprehensive remuneration package commensurate with the Job Grade of the East African Community for Project staff. Diplomatic immunities and privileges shall be offered to the suitable candidate as per IUCEA Protocol and Headquarter Agreement. Additional details on these packages may be obtained from the undersigned. Six months' probation period is required for the job.
Applying Instructions
Applications shall be sent to
recruit@iucea.org 
by courier delivered to:
Inter-University Council
Plot M834, Kigobe Road
Kyambogo
P.0 Box 7110, Kampala Uganda
WARNING: Do not to pay any money to get a job. Please report fraudulent jobs to info@everjobs.ug