Engineering Recruiting Director
Description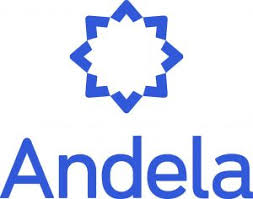 About Andela:
Andela is a network of technology leaders dedicated to advancing human potential. We help companies build high-performing distributed engineering teams by investing in Africa's most talented software developers. Based in NYC, SF, Lagos, Nairobi, Kigali, Cairo and Kampala, Andela is catalyzing the growth of tech ecosystems across the African continent while solving the global technical talent shortage.
About the role:
We are seeking a transformational, strategic and innovative human to lead and oversee global talent acquisition, operations and analytics for software engineering.
This is a highly visible role, reporting into the VP, Talent Development, partnering with leadership enterprise-wide and critical to the execution of our long-term business strategy. You will be responsible for optimizing the global talent acquisition strategies, brand building, process improvement and growing the capabilities/efficiencies of our Engineering Recruiting team.
You will shape the future of talent acquisition by scaling our high volume technical talent acquisition org - from hundreds of hires to thousands per year. Andela recently surpassed the exciting milestone of 1,900 Andelans (1200+ software engineers) globally, and plans to double over the next year — our Engineering hiring team will drive much of that growth with you as its Leader.
Key Responsibilities will include:
Commercial and Team Leadership
Scale a high-performing engineering/technical recruiting organisation - focussed on hiring technologists across Africa
Lead the Engineering Recruiting team to hire high quality talent, hitting set targets on time in line
Drive initiatives that inspire an insight driven approach to talent acquisition effectively at all levels of the organization across the uniquely cross-cultural Andela environment.
Create and manage annual and quarterly operational planning process; working collaboratively with cross functional leaders.
Business Strategy:
Partner with business leaders to set and drive strategy, goals, process, and metrics.
Partner with business management to determine workforce planning, talent development strategies with a focus on high quality, cost effectiveness and timely execution.
Develop and execute a competitive talent strategy that will ensure that the business attracts and hires the top-most talent in the industry.
Establish a comprehensive digital marketing strategy that drives talent acquisition and brand recognition for Andela
Anticipate emerging talent requirements and proactively developing solutions to meet them and/or head off short-term critical talent shortages.
Scaling Engineering Recruiting
Plan and deploy the infrastructure and architecture of our global recruiting engine.
Manage Andela's newly developed technical sourcing engine, focussed on talent mapping and passive technical candidate search.
Oversee and scale Andela's Engineering recruiting team leveraging several experienced Engineering recruiting managers.
Scale out Andela's Engineering Recruiting Analytics/Operations group.
Design diverse career paths & growth opportunities for the Engineering recruiting team.
Change Management
Leading and growing the existing team to build out on their capabilities
Provide direct support and coaching to your team as they help their direct reports through possible transitions and strategy changes
Ensure quality is priority at all times and enable your team to keep this at the top of their minds
Here's a bit of who you are:
You care deeply about quality and people
You are a futuristic thinker who's excited to work in a high powered environment
You are fluent in high volume talent acquisition, shifting demands, executive level stakeholder engagement and strategic leadership.
You have a proven track record in leading high-performing, high-volume talent acquisition groups and driving cross-functional initiatives.
You have at least 8 years experience across recruiting and other related talent acquisition/HR roles with significant experience leading large teams.
You are bringing on board, rich experience working in high-growth, fast-paced environment and have served as a member of global leadership teams in rapidly scaling businesses.
You are a process oriented & data driven leader; passionate about to fixing complex operational challenges allowing for greater scalability and global impact.
You are a structured, logical, and creative thinker with an ability to dissect a problem using a critical approach and iteratively test solutions.
You are a hands-on data driven leader; prior use and ability to articulate effective methods of leveraging tools like Looker, Tableau, Stata, Hubspot, Salesforce etc.
You possess strong verbal and written communication skills, with the ability to present clear, well-thought out recommendations.
You are able to produce articulate and persuasive cross-functional leadership-level presentations of strategic initiatives.
Benefits & Compensation
Full-time compensation
Full medical coverage
Breakfast, lunch and snacks provided daily
Beautiful working environment
Opportunity to work with the brightest minds on the planet
Oh, and a chance to change the world!
WARNING: Do not to pay any money to get a job. Please report fraudulent jobs to info@everjobs.ug
Popular Jobs