Drivers/Logistics Assistant
Description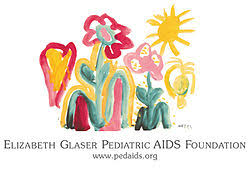 Reporting Relationship
The Driver/Logistics Assistant will report to the Fleet Officer
Job Summary
To provide reliable and courteous transportation service to EGPAF staff and visitors, ensuring safety of the Foundation staff, property and vehicles; and to operate and maintain assigned vehicle(s); and vehicle records.
Core Duties and Responsibilities
1 Driver/Logistics Assistant
1.1 Driver
Operates and maintains transportation vehicles with a focus on safety and courtesy.
Performs daily vehicle inspections and fill out daily inspection forms.
Performs minor maintenance tasks on the vehicles when necessary.
Manages the logging, fueling and computation of monthly vehicle fuel consumption.
Ensures that periodic scheduled vehicle maintenance is completed and reported.
Ensures that vehicles are clean.
Documents staff usage of vehicles.
Prepares trip reports.
Prepares accident and incident reports as necessary.
Provides safety briefing to passengers.
1.2 Logistic Assistant
Provides other services as requested by management. Such services may include but not limited to:
- Petty procurement of office consumables
- Taking charge of the office generator (fueling and service)
- Checking functionality/expiry of firefighting equipment
- Payment of office utility bills.
-Posting and collecting mails from the Post Office
-Delivering office supplies to district health Office and health facilities.
Knowledge, Skills and Abilities Required.
Ability to drive a multi-passenger vehicle safely and appropriately, including ability to read and interpret road signs in English
Ability to read, understand, and adhere to the rules and regulations of the Elizabeth Glaser Pediatric AIDS Foundation and the Government of Uganda
Ability to communicate effectively orally and in writing; ability to establish good working relationships with, co-workers, and upper level staff;
Ability to prepare concise and accurate records and reports; extensive knowledge of the operations and features of assigned vehicle(s);
Ability to recognize vehicle maintenance needs; ability to perform minor vehicle repairs; skilled in reasoning skills to interpret policies and procedures, and route directions; and
Ability to administer First Aid.
Certificates and Licenses Required: Completion of O'level and possession of a valid Ugandan drivers' license - Classes: B, DL, DM.
Employee Status
Nothing in this job description restricts management's right to assign or reassign duties and responsibilities to this job at any time.
Elizabeth Glaser Pediatric AIDS Foundation is an equal opportunity employer
WARNING: Do not to pay any money to get a job. Please report fraudulent jobs to info@everjobs.ug