Description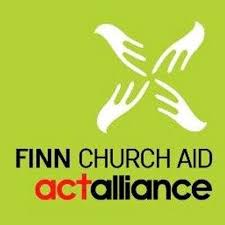 JOB DETAILS:
Finn Church Aid (FCA) is the largest Finnish international aid organization. We operate in 14 countries, where the needs are most dire. We work with the poorest people, regardless of their religious beliefs, ethnic background or political convictions. Our work is based on rights, which means that our operations are guided by equality, non-discrimination and responsibility. FCA is now looking for competent persons to fill the following positions:
Position Summary:
In addition to the general roles of ensuring delivery of quality learning for learners allocated him/ her as indicated in responsibilities below. The Deputy Head teacher, will support the Head teacher in overseeing day to day administration of the school in order to provide a smooth operation and learning processes in the school. He or she will support monitoring teachers staff performance, progress of learners and pupil's achievement and academic progress participate in any education and community engagement aimed at promoting access to schools as organized by the organization and any other delegated role by the Head teacher
Key Responsibilities:
Supports the Coordination, Guidance & Control of School Activities
• Provides support to the administrative and educational needs of the school, supervising both teaching and none teaching staff, and overseeing admissions, fees collection and general matters of the school.
• Maintains proper record regarding school books, stationary, furniture and equipments by ensuring that all stores are kept in a neat and orderly condition. In addition he/she liaises with the bursar to ensure that inventories are regularly updated.
• Works closely with the head teacher to maintain high expectation and excellent quality of teaching and performance of teachers and learners.
Support Development of High Quality Education Programmes
• Coordinates the identification of educational needs of each child through continuous monitoring and assessment of each Childs's progress in conjunction with the Director of Studies and the Heads of Departments.
• Leads the overall implementation of co-curricular activities as well as organising such recreational activities including games and sports, clubs and debates.
• Keeps up to date with current educational issues and informs teachers of new developments and ideas in the education sector. In addition, he seeks opportunities with capacity building with ministry of education, newspapers and various circulars
• Maintains an up to date record of individual files of each school child, including records of academic progress, achievements, and disciplinary issues among others.
• Leads the process of identification of student's leaders by liaising with both staff and learners.
Enhances the Public Reputation of the School
• Liaises with schools, parent bodies, relevant government authorities and community groups to further the ideas and reputation of the school.
• Participates in creating awareness of the school among the public by promoting good relationships with external service providers, and other private and government bodies/agencies to support the school.
• Strictly adhere to and uphold all the professional code of conduct and relevant policies of the organisation ( Teachers code of conduct, FCA staff code of conduct, child protection and safeguarding policies and any other)
Teaching role
• Prepare timely schemes of work and lesson plans for quality teaching and learning.
• Prepare teaching, learning materials and effectively teach pupils.
• Professionally manage his/her classrooms to ensure discipline and control for better teaching.
• Conduct timely, regular and quality learning assessment of pupils to guide teaching and learning processes.
• Promote inclusiveness in the school by ensuring that preparation of teaching and learning materials take care of the different learning needs of learners in his/her class
• Report on the academic performance of the learners through carrying out continuous assessment of all the learning stages.
• Attend staff meeting and participate in the planning and management of schools
• Participate in the co-curricular activities to enhance children's holistic learning and expected competence development
• Participating in community mobilization and sensitization activities aimed at increasing enrolment.
• Be part of the child protection structure in school that will promote safety & protection of children while in school by ensuring the school is free from all forms of child abuse and risk
• Professionally carry out counselling and career guidance with his/ her learner to help learner understand the available career/ education path ways options for them.
Others
• Supports the Head teacher in the administration of the school and Acts as the School Head teacher in the absence of the School Head Teacher
Qualifications and Experience
• A Diploma in Education (primary) and Grade III teaching certificate from a recognized teacher training college is a MUST ,Bachelors degree in Education will be an added advantage.
• Must be registered with Ministry of Education, Science and Sports.
• At least 3 years' experience in primary school management.
• Must be a team player and able to work in multi ethnic environment.
• Must be an innovative teacher, able to produce results amidst challenges.
• Must be able to listen and respect authority.
• Must be hardworking and disciplinarian with skills to control large classes.
• High integrity personnel to control the teaching materials available and demonstrated knowledge of teachers code of conduct.
• Willing to work with refugee community in promoting access to education
• Basic understanding of refugee situation and able to live within the refugee communities
Applying Instructions
Interested applications should submit their academic credentials, CV, Cover letter explaining their ability, skills and how your previous experience and training is relevant to the position you are applying for. Applications should be addressed to;
The Area Manager,
Finn Church Aid,
Kyaka II Field Office. 
Please mark the envelop with the position being applied for. Submission of applications is by Hand-delivery to
Finn Church Aid Kyaka II Field office or designated areas of delivery,
Only shortlisted applicants who will be invited for interviews
NB: • Women and PWDS are encouraged to apply.
• Host and Refugee communities are encouraged to apply
WARNING: Do not to pay any money to get a job. Please report fraudulent jobs to info@everjobs.ug