Description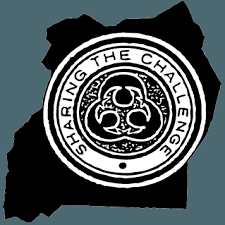 Uganda AIDS Commission (UAC) was established in 1992 by an Act of Parliament (Cap 208) and is under the Office of the President of the Republic of Uganda. The Act provides for the Commission to Oversee, Plan and Coordinate AIDS Prevention and Control activities throughout Uganda. The mandate of UAC is to provide oversight and coordination of all HIV/AIDS related activities in the country. The Commission does not engage in direct implementations of interventions but takes strategic leadership in effective harmonization of action by the various players, within agreed policy and program parameters.
The Commission is looking for qualified individuals to fill the positions of:
Job Title : Data Manager
Salary Scale : UAC 4
Reports to : Director Planning and Strategic Information
Responsible for : None
Purpose of the Job
Manage the data needs of the National HIV Response through developing and maintaining databases, regular analysis and data extractions, data reporting and dissemination for evidence based policy formulation, advocacy and decision making.
Key Duties and Responsibilities
1. Coordinate the process of designing and developing databases for the National HIV response
2. Ensure accurate and consistent inputting of data received from key stakeholders (implementers and partners)
• Provide technical support to UAC and partner staff on the specific data requirements in relation to the key indicators of the National HIV epidemic and response
1. Carry out statistical analyses and provide reports in various formats (graphs, charts, tables) to inform UAC strategic plan formulation, monitoring and evaluation and other needs
2. Supervise installation, migration and upgrade of UAC databases
3. Maintain and further develop the structures and formats of the UAC databases (E-mapping, M&E, Gender, Situation Room and Research or others), as required, incorporating ideas and amendments from UAC and partner staff, provided they are related to the National HIV epidemic and response
• Carry out Mathematical modeling simulations for the HIV/AIDS response
• Perform regular audits and troubleshoot the UAC databases to ensure data integrity and quality
1. Support the implementation of NADIC strategy aimed at improving availability of information about HIV and AIDS to internal and external stakeholders
2. Train UAC and Partner staff on use of the databases
3. Provide analytical reports to inform the development of the Integrated Annual Work plan, quarterly and annual reviews of Integrated Annual Work Plan for UAC and Partner (Self Coordinating Entities, GoU, MDAs,
• Participate in the compilation of quarterly reports to HE the President, OPM, MOFPED, Development Partners and other key stakeholders on status of implementation of the national HIV response in conformity with agreed reporting requirements
• Develop procedures for backup plan, its execution and maintain documentation database design operating manuals for stakeholders of the HIV national response
• Evaluate, select and implement new database technologies and analyze such technologies' suitability for existing infrastructure
Person Specifications
(i) Qualifications
• An Honors Bachelor Degree in Statistics, Biostatistics, Management Information Systems or its equivalent from a recognized awarding institution
• A post graduate qualification in Statistics, Biostatistics, Information Technology or its equivalent from a recognized awarding institution
(ii) Experience
• Eight (8) years of working experience in a senior management position in Government or an Organization of similar status
• Experience in data programming, processing and analysis through such statistical software programs as STATA, CSPro, SPSS, SQL, VBA
• Demonstrated knowledge of current programming methodologies and practices, including web based applications
• Strong knowledge of Uganda's HIV/AIDS databases and Research products
• Experience in designing the structure of databases and writing appropriate interfaces (e.g. dashboards) and ensure data quality and security.
• Experience in training staff in use of database management software applications
• Knowledge of the DHIS2 system is an added advantage
(iii) Competences
• Articulate, analytical and decisive with excellent negotiation, communication and presentation skills;
• Ability to think independently and work under minimal supervision
• Team work, networking and interpersonal relations
• Knowledge of website and database management and maintenance
• Professional ability to handle sensitive information
• Confidentiality
• Ethics and integrity
Applying Instructions
Please provide a provide a cover letter expressing interest in the job, a detailed CV, certified copies of academic/professional qualifications, employment experience including current position (attach copies of appointment letters) and contact details of three professional referees. Applications indicating the title of the position should be submitted to the Director General, Uganda AIDS Commission, on email address uac@uac.go.ug
Note: UAC is an equal opportunity employer. Only shortlisted candidates will be contacted for interviews.
WARNING: Do not to pay any money to get a job. Please report fraudulent jobs to info@everjobs.ug