Description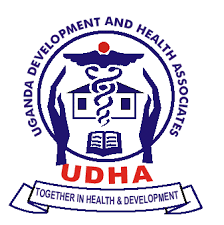 JOB DETAILS:
Overview
Uganda Development and Health Associates (UDHA) strives to empower, promote and strengthen key health and development interventions in communities we work. We envision a society in which people are fully empowered to manage their health and development needs. UDHA is Sub Recipient to TASO under the new funding model implemented in partnership with TASO and aims to support the implementation of Uganda's Response to the HIV/AIDS and Tuberculosis. UDHA requires the services of dedicated, competent, innovative and result-oriented individuals for employment on a contract basis for the posts below;
Job Title : Data Assistants (Full Time).
No of Vacancy : 8
Terms : Contract basis based on performance
Reports to : M& E Manager.
Location : Will be attached to one of the districts of operation under the HIV/TB Project
Job Purpose : The job holder shall be responsible for data management and ensuring quality of data collected in the district. They will ensure that all data collected is entered into the respective data bases timely, accurately and complete. He/she shall ensure timely reporting and accountability for all project activities.
Job roles and responsibilities, specifications and Job Competencies
• Ensuring that all data files are kept in good order and that historical files are stored facilitating easy reference.
• Make daily back-ups of data, so that failure in the system shall result in the loss of data
• Keeps track of received data and source documents.
• Prepares and sorts source documents, identifies and interprets data to be entered.
• Verifies data source documents to resolve questions, inconsistencies, incomplete or missing data.
• Confirms accuracy of data such as course, numbers of days, dates, times and locations. .
• Reviews and makes necessary corrections to information entered.
• Compiles, sorts, and verifies accuracy of data to be entered.
• Assists in establishing and maintaining an effective and efficient records management system.
• Generates reports and responds to inquiries regarding entered data as requested.
• Accounting for all resources spent in the field.
• Clean and analyzing data collected in the field.
• Gathering data from project officers and other staff in the field for entry
• Support the M&E department in overseeing and quality assurance of all field data collection exercises, data management, and analysis, contribute to timely and quality internal and external reporting of project data
• Perform regular field visits to districts of operations to ensure the quality of data collected by HCWs, project staff and verify the accuracy of the data reported.
• Participate in follow ups of all project activities in the district of operation.
• To ensure that right tools are provided to the project officer for activity implementation.
• Participate in identification of project beneficiaries.
Perform any other duties assigned to you from time to time by your supervisors.
Qualifications and Personal Specifications:
The Job holder should possess a Bachelor's Degree in Statistics or Quantitative Economics, Population and demography, Computers science or Information technology.
Post graduate Training in M&E is an added advantage.
Work Experience.
• Minimum three (3) years of experience is required in data management in a health related field preferably in an NGO is desirable.
• Experience in the use of computers and office software packages (MS Word, Excel, etc.) and knowledge of spread sheet and database packages.
Additional Skills/Job competencies.
• Must have a Valid riding permit and able to ride a motorcycles (attach riding permit)
• Strong interpersonal and communication skills.
• High level of honesty and Integrity
• Ability to pay attention to details
• Advanced computer skills in Ms Word, Excel, Power Point presentation, Creating forms, org charts, mail merges, labels, name tags, charts and graphs, pivot tables, presentations with animation and sound.
• Ability to work under pressure with minimum supervision.
• Willingness to work in any district in Eastern Uganda
• Team player
• Knowledge of the health information Management system
• Strong written and Verbal communication skills.
• Demonstrated ability to work in multidisciplinary teams.
Applying Instructions
Please provide a detailed CV that demonstrates possession of relevant competencies, current position, the job requirements specified, academic qualifications, employment experience including current position, and contact details of three referees preferably from previous or current employments. All candidates who meet the requirements are encouraged to submit in single PDF their cover letter, CV and CERTIFIED copies of academic documents of not more than 2GB via email to pila2consultants@gmail.com quoting the position of interest in the subject line
For further details please contact PILA Consultants Limited Tel: +256-393 275 892, Mob: +256-78-4-219107, 0704-706910 E-mail: pila2consultants@gmail.com
While UDHA appreciates all the interested applicants, only shortlisted candidates will be contacted for interviews. In case you do not hear from UDHA one month after the closing date, please consider yourself unsuccessful. Please note that any form of canvassing will lead to automatic disqualification. Any telephone solicitation will lead to automatic disqualification.
WARNING: Do not to pay any money to get a job. Please report fraudulent jobs to info@everjobs.ug