Description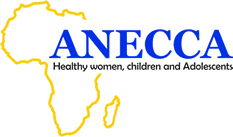 Duty Station: Public Health facilities in Moroto, Abim, Kaabong, Karenga and Kotido
Summary of role
The data Assistant reports to the designated health facility in charge and ANECCA-LPHS- Karamoja Monitoring, Evaluation and Learning Officer.

Summary of Role
The data Assistant performs under the leadership of the health unit in-charge. Working as part of the facility team, s/he will assist, implementation of strong data quality maintenance systems of the health unit. The Data Assistant will promote quality data standards at all points of service delivery by ensuring the generation and submission of accurate, timely, valid data to inform on quality improvement and reporting. S/he will work closely with the health information Assistant and respective unit-in charges to compile weekly, monthly, and quarterly facility HMIS and PEPFAR reports. Perform data entry to Uganda EMR, DHIS-2, CQI dashboard, Support HMIS register updates and LPHS-Karamoja Information Management system. Analyse and present performance data for key program indicators to inform decision making at facility level and participate in data cleaning and DQA activities.
Duties and Responsibilities
• Liaise with the different unit in –charges to ensure completeness of the data on the patient files, and the registers (ANC, Maternity, Postnatal, Exposed Infant Register, HTS register, Laboratory registers, SMC registers, Nutrition registers, TB registers, Pre-ART and ART registers, Family Planning Register, Child/Immunization Register, prevention registers, APN registers, Missed appointment registers).
• Work with different health unit's departments in ensuring timely, accurate, complete, and valid data is generated from the respective registers into weekly, monthly, and quarterly HMIS/PEPFAR reports or any other required report and are verified before submission to the DHO, LPHS-Karamoja and MoH. The data/reports pertain to: HIV Care & Treatment program, PMTCT including EID, TB including MDR-TB, TB/HIV, HIV Counselling and Testing, VMMC, Gender and social inclusion, Laboratory.
• Ensuring timely response to ad-hoc data calls and dealing with requests relating to data needs
• Compile, sort, and verify accuracy of data before it is entered into the National and project Information systems.
• Carry out data entry in a timely and accurate manner into Uganda EMR and the project information system; and assists in the compilation of statistical information for reports while updating, maintaining, and retrieving data held on computerized HIV/AIDS reporting systems.
• Work with information by transferring it from paper-based records (registers) into summary tally sheets or computerized reporting format.
• Managing the electronic data systems which include and not limited to Uganda EMR, ensuring systems are updated with the most current data.
• Maintain hardcopy and electronic data files and reports in compliance with the national/research protocols, ensuring that completed records/reports/documents are regularly stored/back up in an appropriate location.
• Maintain the highest standards of data quality by conducting data triangulation amongst various source documents.
• Participate in the facility quality improvement activities which may include collecting/summarizing data and analysing to inform progress of quality improvement interventions.
• Analyse the monthly summary statistics for key program indicators and compile reports for distribution to inform QI teams at health facility level.
• Participate in Data cleaning and assist health care workers at the designated facilities in data quality assurance as stipulated in the standard operating procedures and job aides.
• Compile weekly missed appointments using the provided templates to champion back to care efforts and provide routine updates.
• Support weekly USAID & MoH data calls i.e., weekly viral load, Optimization, amongst others.
• Conduct monthly performance reviews at the health facility to institute data utilization practices.
• Support implementation of the above duties in one or two additional Light ART sites as will be assigned.
Qualifications, Knowledge, Skills and Abilities:
• Minimum qualification of a diploma in Statistics, Records Management from a reputable institute
• Possession of a bachelor's degree in Statistics, Quantitative Economics, Computer Science, Information Technology or a post graduate diploma in Monitoring and Evaluation will be an added advantage.
• A high level of computer literacy is required, especially, but not limited to Ms-Word, Excel, MS Access, Internet & web technology, as the incumbent will be involved in data entry into database systems
• Training in information technology, database and records management is an added advantage
• Good numeracy skills. Attention to detail and enjoy alphanumeric data entry.
• Practical experience in working with government of Uganda health information systems (like Open MRS/Uganda EMR, DHIS2, and mTrack) at health facility and district
• Experience in handling, collecting, coding, and managing numerical data
• At least 2 years of progressive professional experience working in data management
• Hands-on knowledge and skills in data entry preferably in an HIV/AIDS, or a research-oriented organization
• Good verbal communication and writing skills.
• Willingness to work and travel in rural settings of North-Eastern Uganda
• Excellent data analysis skills (competency in the use of Statistical applications such as SPSS, STATA, or Epi-Info is an added advantage)
Applying Instructions
All interested persons are requested to apply by sending detailed applications with most recent resumes and references to Esther Namwase email:
enamwase@anecca.org
WARNING: Do not to pay any money to get a job. Please report fraudulent jobs to info@everjobs.ug