Description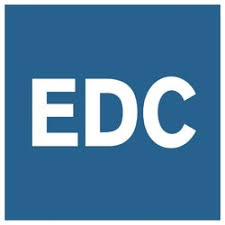 Education Development Center (EDC) is a global nonprofit that advances lasting solutions to improve education, promote health, and expand economic opportunity, with a focus on vulnerable and under-served populations.
United States Agency for International Development (USAID) has selected EDC to implement the USAID Integrated Child and Youth Development (ICYD) Activity. A 5-year activity with a goal for Ugandan children and youth, especially the most vulnerable, to receive the support and services necessary to lead resilient, healthy, and productive lives. The ICYD Activity is expected to achieve the following:
1. Children and youth have improved learning outcomes;
2. Children and youth are safe and healthy in their community and learning environments; and
3. Youth practice positive behaviors and are able to make informed decisions about their lives and relationships.
Working in partnership with Ministry of Education and Sports (MoES) and Ministry of Gender, Labor and Social Development (MGLSD), district and zonal officials, and other Ugandan goverment and civil society partners, ICYD will comprise a series of activities to support improved basic education for Ugandan children, address school-related and gender-based violence; facilitate enhanced child protection and support for vulnerable youth; provide support to HIV-affected orphans and vulnerable children (OVC) and their caregivers/families and support HIV care and treatment outcomes in close collaboration with clinical and community structures. ICYD will also contribute to improved systems within the MoES and MGLSD to promote Early Grade Reading (EGR) and child protection.
EDC is currently hiring the following positions for the USAID ICYD Activity: .
Data Assistant – Kampala, Uganda The Data Assistant will support the consolidation of M&E data, support analysis, and generate reports as needed as well as support the development of data collection tools and project management indicators. The Data Assistant will work closely with the M&E Team to enter data from various source documents into the computer system for storage, processing and data management purposes. The Data Assistant will report to the Database Manager. This is a full-time position based in Kampala, Uganda.
Essential functions include (but not limited to)
• Specific education skills and relevant experience Secondary education and 2 years of relevant experience required.
• At least 2 years of relevant experience with data collection, and reporting required
• Knowledge of Excel Power Query to clean, merge, pivot! un-pivot and transform data preferred.
• Ability to use both quantitative (eg, SPSS, Stata, etc.) and qualitative (eg, QDA Miner. NVivo) software for data analysis a plus
• Experience working with USAID and PEPFAR funded projects will be an advantage
• Ability to generate queries for SQL databases a plus;
• Ability to balance work within a team environment while working with minimal supervision;
• Strong organizational, communication, computer, and interpersonal skills;
• Ability to work effectively with diverse stakeholders.
WARNING: Do not to pay any money to get a job. Please report fraudulent jobs to info@everjobs.ug