Customer Service Representative
Description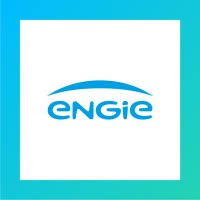 JOB DETAILS:
Job Purpose/Mission
Engie Energy Access prides itself on always putting the customer first; the Customer Service Representatives are at the forefront of providing world class customer service to our EEA customers across Uganda. As the main point of contact, the role is to deal with and help resolve any customer complaints while giving the best possible customer experience as well as going beyond their call of duty when required.
Responsibilities
Creating a Positive Customer Experience
• Receiving customers and treat them with respect and dignity
• Receive incoming calls from EEA customers
• Be empathetic and compassionate while dealing and managing customers complaints
• Educate and emphasize customers about the finance agreement they are signing and the commitment they are making with EEA.
• Exercise patience with customers and make sure to follow up on all customer issues until they are fully resolved.
• Make courtesy calls to EEA customers as may be required.
• Endeavor to give all EEA customers great end to end customer experience
• Relationship management to increase client retention
• Always enter accurate and honest information into the EEA data systems.
• Capture data of high quality that can be used to better serve our customers.
Product Knowledge
• Learn all product details, specifications, prices, and capabilities to be equipped with all product information.
• Always provide accurate product information to customers and never oversell or lie to customers about our product capabilities.
• Demonstrate the ability to diagnose and resolve technical issues with MySol products and other Accessories
• Should be able to demonstrate an in-depth understanding of the customer finance agreement
• Take the initiative to continuously improve your product knowledge and soft customer service skills to better serve our customers and develop your career.
Administrative and Team Building
• Escalate unresolved issues or questions to your immediate supervisor.
• Support in building EEA conducive environment for both internal and external customers
• Provide ideas, feedback, and contributions to EEA Strategy on how to improve the customer experience
• Any other duties as may be assigned from time to time
Assist in Sales / Cross Selling
• Through creating good rapport with existing customers, he/she should be able to identify new sales leads and communicate to the sales team
• Cross selling to existing customers
Knowledge and Skills
Experience
• Conversant with use of computers
• Excellent interpersonal skills
• Should demonstrate both verbal and written communication (English)
• Ability to work in teams or independently
• Critical thinking skills (ability to think outside the box)
• Good problem-solving skills (solutions oriented)
• Good influencing and negotiation skills
• Flexibility with ability to work under pressure to meet deadlines
• Willingness and desire to learn new ideas
Qualifications:
• Degree or diploma in a relevant field from a recognized institution
Language(s):
Must speak any of the following language(s) combinations plus any other local language
• Luganda, Ateso
• Luganda, Lusoga, Lumasaba
Technology:
• Good computer skills
WARNING: Do not to pay any money to get a job. Please report fraudulent jobs to info@everjobs.ug