Description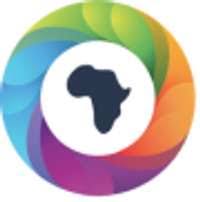 Job Summary
Manage and lead all Credit risk team activities across local markets
Minimum Qualification:

 Bachelor

Experience Level:

 Entry level

Experience Length:

 2 years
Job Description/Requirements
Who are we?  
Our client designs distribute and finance the purchase of solar-powered home energy solutions for the world's 1.3 billion under-electrified consumers. We are market leaders in the distributed off-grid solar industry, and our Sun King™ products have enabled 76 million people around the world to access clean, reliable, solar-powered light and energy at home.
Sun King products range from portable solar lamps to more robust multi-light solar home systems, to solar-powered televisions and fans and energy-efficient inverter bulbs. Our products drastically improve quality of life for those that lack reliable electricity access: they help extend the number of productive,  income-generating hours in a day; they enable children to study after dark; they allow families and communities to gather safely to socialize after sunset; and when replacing field-based sources of light like kerosene lamps, they reduce exposure to indoor air pollution.
We reach our customers through two distinct business models: a vast network of more than 300  distribution partners across 40 countries, and through our EasyBuy™ Direct sales channel, where we sell directly to consumers in India, Kenya, Myanmar, Nigeria, Tanzania, Uganda, and Zambia through a network of more than 7,000 commission sales agents. Our customers have the option to purchase these products upfront or to pay for them through an installment payment plan over a period of 4-18  months through our Sun King EasyBuy™ line, our technology-enabled 'pay-as-you-go' (PAYG)  systems.
Our client employs more than 1,500 people in 11 countries across sub-Saharan Africa and Asia. We are passionate about serving off-grid customers, and we are driven by the challenge of continuously innovating and growing a smart, sustainable business with a profound impact on the world.
What you would be expected to do:  
● Manage and lead all Credit risk team activities across local markets
● Use data to evaluate key collections performance indicators, red flags and recommend the best course of action for Nigeria.
● Identify and classify potential default risk through data collection and interaction with clients,  develop mitigation strategies.
● Review processes and procedures as they are developed or updated, to ensure proper controls  and methodologies are in place to mitigate risks
● Assess adherence to collection processes and procedures and report on the same, drive implementation of corrective action.
● Produce objective assessments of loan portfolio quality based on the research/question/  assignment given from time to time
● Actively support efforts to identify risk-related issues and coordinate issues resolution  management
● Preparation of field reports/collation of data/ documentation and reports
● Red flag identification and timely reporting to respective parties
● Investigate fraud cases (includes data collections and interviewing claimants)
● and give recommendations from findings.
● Providing support, education, and training to staff to build risk awareness within the organization.
● Any other task allocated by the credit process manager in relation to the role scope from time to time.
● Perform industry research, analyze information collected and propose changes that will improve the competitiveness of the organization from both sales and collections.
You might be a strong candidate if you have:
● Bachelor's Degree in finance, accounting, or a related business field, over 3years related  experience preferably in the Audit/Risk/Credit/Analytics department with at least 2 years in a  supervisory role
● Significant knowledge of data collection, fraud detection, and conducting Investigations
● Collaboration skills and stakeholder management: Ability to engage effectively with key  stakeholders, working collaboratively to ensure the sound business outcome
● Excellent planning, organizational and analytical skills with good attention to detail
● Self-drive, flexibility, can quickly adapt to change, and able to multitask in a fast-paced  environment
● Ethical behavior
● Strong leadership skills to direct and motivate a team of professionals
● Clear thinking/problem-solving ability- can lead projects/process improvement within operations  and drive positive change, ability to break down complex issues into simpler steps and resolve  them
● Good presentation and communication skills, both verbal and written expression.
● Excellent proficiency in the use of computer applications such as MS office packages with  Advanced skills in the use of Excel
What we offer (in addition to compensation and statutory benefits): 
● An opportunity to grow as a professional in a dynamic, fast-growing, high-impact industry.
● The chance to work in an open-minded, collaborative culture surrounded by enthusiastic individuals who are driven by the challenge of continuously innovating and growing a smart,  sustainable business with a profound impact on the world.
● A truly multicultural experience: you will have the chance to work with and learn from people from different geographies, nationalities, and backgrounds.
● Structured, tailored learning and development programs that help you become a better leader,  manager, and professional through the organization Academy.
We place great importance on sustaining a diverse, inclusive work environment.
We believe that diversity (of race, gender, sexual orientation, religion, ethnicity, national origin,  personality type, perspective, and all the other fascinating characteristics that make us different)  enriches innovation and our competitiveness in the market.
We strive to ensure diverse perspectives inform critical decisions, and we actively work towards ensuring all employees feel like they belong. We also know that sustaining an inclusive workplace requires conscious effort and is a continuous journey, not an end-state.
Our client recruits employ, trains, compensates, and promotes individuals based on experiences and demonstrated job performance, regardless of race, color, religion, sex, marital status, sexual orientation, national origin, HIV/AIDS status, disability, or any other protected characteristic as established by law.
What to expect from us, after you submit your application: 
The first step is to apply for the job opening through the company's career website or by emailing your resume to one of our HR representatives. You can expect an email response within three weeks regarding the status of your application. If you are shortlisted for consideration, we'll set up a conversion with you to learn more about your interests and background, share more about the job requirements and the company and answer any initial questions you may have.
WARNING: Do not to pay any money to get a job. Please report fraudulent jobs to info@everjobs.ug