Consultancy for Animator, Community Health Learning Symposium for 1 month
Description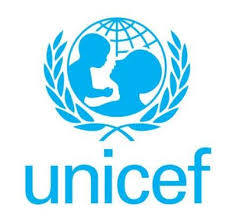 About the job
UNICEF works in some of the world's toughest places, to reach the world's most disadvantaged children. To save their lives. To defend their rights. To help them fulfill their potential.
Across 190 countries and territories, we work for every child, everywhere, every day, to build a better world for everyone.
And we never give up.
For every child, Health
Background And Purpose
2022 UNICEF ESAR Community Health Learning Symposium
Over the past decade across the 21 countries that make up the Eastern and Southern Africa Region (ESAR), there has been an increase in the support and investment in community-based primary health care (CBPHC). One component of this work revolves around the strengthening of community health systems, which further supports and enables timely, effective, and accessible quality service delivery by community health workers (CHWs)/frontline health workers.
With four years since the Global Primary Health Care (PHC) conference in Alma Ata in Kazakhstan in 2018, where government, civil society, the private sector, and other stakeholders met to reaffirm a global commitment to PHC, the time is right to share and capitalize on all the regional experiences and learnings in community health systems strengthening – a critical pillar needed to operationalize PHC, and ultimately achieving UHC.
To facilitate this learning exchange, UNICEF Eastern Southern Africa Regional Office (ESARO) together with UNICEF Uganda Country Office (UCO), will conduct a five-day Community Health Learning Symposium (CHLS) in Kampala, Uganda from 14 to 18 November 2022. The symposium will focus on sharing success stories, exchange lessons learned, discuss how COVID-19 has impacted community health systems strengthening (CHSS), share experiences with implementing innovative technologies and approaches, and discuss emerging areas in CHSS.
The Rockefeller Foundation (RF) through its partnership with UNICEF on intelligent Community Health Systems (iCoHS), has over the past three years provided catalytic investments aimed to strengthen community health systems for integrated service delivery, with a specific focus on enhancing visualization and use of community-level data in 12 countries in the ESAR and in India. One of the pillars of the iCoHS work is the promotion of cross-country learning and generating evidence to accelerate work in this space, and from which the idea and financial support for the CHLS is sourced.
Purpose Of Assignment And Scope
In close collaboration with UCO and ESARO, the consultant will produce visual notetaking content with animation from the five-day Community Health Learning Symposium that will be led by ESARO 14-18 November 2022. Documented content should be summarized by each days' plenary and breakout sessions.
How can you make a difference?
Justification
The Consultant will support ESARO and UCO to capture key concepts and outputs from this five-day meeting. Supervision and oversight will be provided by the Health Specialist, PHC Systems Strengthening, CSD. This event is currently planned to be conducted in-person, although COVID-19 travel restrictions could force the event to be held virtually, expertise in remote facilitation is required to ensure active participation throughout both event options.
Objectives 2 The aim of the CHLS is to come together as a region to celebrate collective achievements, build on our CHSS knowledge base, provide an opportunity for internal capacity building and amongst partners, and further strengthen our regional collaboration and support. The learning symposium will facilitate this exchange amongst countries who have benefited from the iCoHS investments funded by RF, as well as others who continue their CHSS journeys.
By Building Our Network, The Symposium's Specific Objectives Are
The overall objective of the CHLS is to strengthen our regional community health capacity around our common vision of championing CBPHC as the vehicle to achieve the sustainable development goals (SDGs) and ultimately, universal health care (UHC).
To update and build capacity on global and regional guidance, tools, and latest innovations.
To provide a forum for community health experts and decision makers to share their experiences on strengthening the various components of the community health system, presenting accomplishments, challenges, lessons learned and opportunities while strengthening and building networks.
To have countries that have participated in the iCoHS partnership showcase how the RF investments have been catalytic in furthering CHSS
Activities and Tasks
Pre-symposium (3 days)
Meet with ESARO and UCO to verify roles, responsibilities, and overall vision for learning symposium.
Fully understand the learning symposium agenda and related documents and prepare a plan for how to visually document the various sessions, which is shared with and run through together with ESARO and UCO prior to event.
During the symposium (5 days)
Take visual notes which represent the main discussions and outputs of each session accurately.
At the end of each day, meet with the symposium organization team to assess the day, act on any improvements required for subsequent days, and ensure all is set for the following day.
Post-symposium (10 days)
Participate in a debriefing activity with ESARO and UCO.
Develop a detailed visual report analyzing and summarizing the discussions and key outputs from each session, as well as key next steps from the CHLS. Share a draft with UCO and ESARO for review and address any requested changes in a final report.
Outputs/Deliverables
Outline for visual content based on meeting concept notes and discussion with UCO and ESARO.
Complete visual content for all plenary and breakout sessions submitted in a draft report.
Submit updated visual content with incorporated suggestions.
Submit final visual content to UNICEF Uganda. o Overview of sessions and main points of discussion and agreed upon action points during each of the CHLS sessions.
Location and duration
The Consultant will work remotely pre/post symposium and in-person during the symposium.
The contract will be for 18 days: 3 days for symposium preparation, 5 days for the learning symposium facilitation, and 10 days for post-symposium report write-up.
Line of reporting
The Consultant will work under the direct supervision of UNICEF UCO PHC Systems Strengthening Manager in close collaboration with UNICEF ESARO.
Reporting Requirements
Develop draft and final visual content, documenting:
To qualify as an advocate for every child you will have…
Qualifications, Experience And Skills

Advanced university degree in creative arts, architecture or related field.
Minimum of 5 years of relevant professional work experience at national and international level in visual notetaking.
Extensive experience producing timely and high-quality animation with local Ugandan or Eastern Southern Africa influence.
Experience working in Uganda is a significant advantage.
Excellent animation and visual development skills.
Computer literacy.
Fluency in English.
Knowledge of the Eastern and Southern Africa regional context is preferred.
Understanding of regional institutional, policy and legal frameworks is preferred.
Ensured adherence to MoH guidelines and SOPs related to COVID-19 prevention and control
Other Desired Attributes

Communication: expresses opinions, speaks clearly, has a sense of diplomacy while interacting with external stakeholders.
Drive for results: passionate about action and helping to get things moving.
Team Spirit: enjoys working as part of a group with members of diverse backgrounds.
Learning agility: rapidly learns new tasks and demonstrates an understanding of newly acquired information.
Independence: can take initiative and work with limited supervision to deliver results.
Coping with pressure: maintains a positive outlook at work and works productively in a pressurized environment and in a crisis while keeping emotions under control.
For every Child, you demonstrate…UNICEF's values of Care, Respect, Integrity, Trust, Accountability, and Sustainability (CRITAS). To view our competency framework, please visit here.
Evaluation Criteria
The Technical proposal is weighted at 75% and 25% for the Financial proposal.
Please note that the final remuneration will be negotiated by HR.
Payment Schedule
100% payment with submission and approval of deliverables.
Payment will be made to the consultant upon submission to and approval of accomplished deliverables by the supervisor. Flexibility in consideration of deliverables for payment may be made given the nature and context of the assignment (technical and complex) and the government institution and sector (bureaucratic and complex) that the Consultant will support.
Risks associated with the contract
All reasonable and likely risks should be identified, and relevant risk response and possible mitigating action defined.
Learning symposium not well coordinated – this will be mitigated through thorough preparation, especially in the five-day preparation phase, together with the consultant, and through face-to-face meetings ahead of the event.
In the event of COVID-19-related travel/in-person meeting restrictions, the CHLS will be held online. This would require a different planning/preparation process/schedule, with the resulting transition to an online event ideally being known well in advance of the learning symposium dates.
General Conditions: Procedures & Logistics 6
The consultancy will commence only when the contract has been signed.
Consultants will not have supervisory responsibilities nor authority on UNICEF budget and other resources.
Consultants will be required to sign the Health statement for consultants/Individual contractors prior to taking up the assignment, and to document that they have appropriate health insurance, if applicable.
The Form 'Designation, change or revocation of beneficiary' must be completed by the consultant upon arrival, at the HR Section.
No contract may commence unless the consultant provides a certificate of completion of a mandatory course on "Prevention of Sexual Exploitation and Abuse". A certificate to be submitted with the signed contract should have been obtained in the last three months.
Under the consultancy agreements, a month is defined as 21 working days, and fees are prorated accordingly. Consultants are not paid for weekends or public holidays
Consultants are not entitled to payment of overtime. All remuneration must be within the contract agreement and are paid according to satisfactory completion of deliverables
No contract may commence unless the consultant provides a certificate of completion of a mandatory course on "Prevention of Sexual Exploitation and Abuse". A certificate to be submitted with the signed contract should have been obtained in the last three months.
Clearance from DHR will be required for former UNICEF staff
Clearance from the Government required for civil servants
For this position COVID19 Vaccination is mandatory
For every Child, you demonstrate…
UNICEF's values of Care, Respect, Integrity, Trust, and Accountability (CRITA).
WARNING: Do not to pay any money to get a job. Please report fraudulent jobs to info@everjobs.ug