Community Service Assistant- Call Desk
Description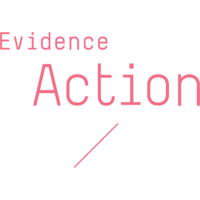 About the job
DescriptionPosition Reports to: Associate Area CoordinatorLocation: Bugiri (3 Community Service Assistant - Call Desk)About Evidence ActionOur organization was founded in 2013 to address a big gap in the fight against global poverty–many of the most promising interventions are either implemented at a very small scale, or not at all. We set out to address this gap by building programs that would scale evidence-based and cost-effective interventions, leading to significant improvements in quality of life for hundreds of millions of people.Our model worked. In less than a decade, our two flagship programs, the Deworm the World Initiative and Dispensers for Safe Water, have grown to measurably impact over 280 million people each year. This success is achieved through the dedication and talent of our staff, the hard work of our partners, and the commitment of our supporters.By 2024, we seek to double our impact. We are strengthening and expanding our existing programs, and working to identify a new generation of evidence-based and cost-effective interventions that we can scale to reach millions more.Job PurposeCommunity Service Assistant – Promoter engagement position is primarily an office based position which plays an important role as an interface between DSW with local community leaders and elected dispenser promoters in delivering the chlorine dispenser safe water intervention to the rural communities.Key Responsibilities
Make calls to the community elected promoters to collate information about dispenser maintenance issues, chlorine refilling, and community issues regarding the dispenser use and water treatment
Make calls to secure field teams appointments for community meetings/trainings, community leaders meetings and/or field visits
Maintaining a database of promoter contacts, promoter calls feedback and issues raised
Ensuring that all calls and issues are logged on issue tracker on PROGMIS.
Maintaining a well-organized hard data and folders of promoter scripts, contacts etc.
Any other activity assigned by the supervisor
Key Performance Indicators
Making calls to promoters to mobilize them and remind them about their roles - 400 promoters per week.
RequirementsQualifications
Minimum education qualifications is at least a UACE certificate
Certificate in office management, communication, community work, project management or equivalent is an added advantage.
Certificate in computer skills in MS office suit is an added advantage.
Good language skills in English and other local languages (Lugweri/Lusoga/Lusamia/Ateso) both spoken and written.
1-2 years' experience working with communities or social enterprises/NGOs
Required Competencies And Attributes
Excellent communication skills and telephone mannerism
Good computer skills, data entry and management skills
High level discipline and good character while engaging with promoters and other community leaders, program teams and managers.
Good presentation skills, basic office etiquette, office housekeeping, and punctuality.
Community service attitude
High level of integrity and stewardship
Team work. Embraces team work and aspires and supports the ideals of working in a team work environment as a team champion
Passion to work in a rural community setting
Self-driven and highly motivated to deliver results within tight deadlines.
Proactive and ambitious to support innovation and change in a dynamic working environment
Positive attitude to work and to develop in a fast paced work environment.
Working conditionsThe official working hours is 8:00am to 5:00pm from Monday to Friday. However, this job requires a flexible person as one may work beyond official working hours including some weekends.Equal Opportunity StatementEvidence Action does not discriminate in employment on the basis of race, color, religion, sex (including pregnancy and gender identity), national origin, political affiliation, sexual orientation, marital status, disability, genetic information, age, membership in an employee organization, retaliation, parental status, military service, or other non-merit facto
WARNING: Do not to pay any money to get a job. Please report fraudulent jobs to info@everjobs.ug