Description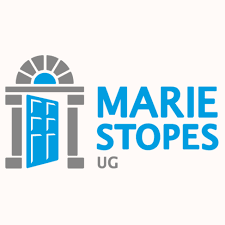 JOB DETAILS:
Purpose:
Working hand in hand with and reporting to the Hospital Manager, the Client Liaison Officer's main role is to maintain the high administrative and client care standards expected by MSI and actively work to promote the smooth running of the Hosiptal and contribute to improved financial performance.
It is particularly important that the post holder is able to sustain a close and collaborative partnership with operational staff in the support office and Hospital, This post holder will be able to work productively with the Hospital Clinical Staff to ensure client satisfaction.
Marie Stopes Uganda is an NGO registered in Uganda. We are affiliated to Marie Stopes International. Together we Offer Maternity services , quality sexual and reproductive health care and family planning to millions of the world's poorest and most vulnerable women.
We want to make sure that women have a choice when it comes to having children and that death by unsafe abortion is reduced.
Key Responsibilities
This post has four key responsibilities and related deliverables:
1. Customer Service
2. Front Desk Management
3. Financial Administration
4. Records Management
5 . Supervision
Customer Service
• Providing Unconditional positive regard for every customer/client at the Hospital.
• Ensure the Hospital Maintains the best customer handling standards and train all staff at the Hospital to provide the best customer experience.
• Ensure that client are welcomed and offered a sit on arrival.
• Efficiency of service and minimize client waiting time.
• Client follow up, support and building positive relationship to increase client loyalty.
• Excellent customer Service
• Minimised patient waiting time
• Evidence of client loyalty
• Accurate record of client feedback. Evidence of follow through to address issues raised.
• Ensure client feedback is received, recorded, shared with management and follow through to address all issues raised.
Front Desk Management
• Ensure that the reception area and client toilets are clean and stocked of necessary supplies.
• Ensure that the office is fully operational in terms of power, water, Phone, Office equipment.
• Receive and redirect incoming and outgoing correspondence
• Make official telephone calls on behalf of staff and ensure that accurate records are kept.
• Liaise with Administrator in terms of Hospital staff welfare i.e. uniforms, Ids.
• Provide administrative support to the Hospital team especially in report writing.
• Effective use of petty cash.
• Accurate & timely performance reports.
• Accurate & accessible records.
• Level of organisation and priotisation.
• Timely completion of reports
• Level of compliance to MSU Policies and Procedures.
• Quality of phone etiquette.
• Level of Cleanliness of reception area.
Financial Administration
• Receipt and reconciliation of all Hospital income.
• Fill out the daily income summary at the end of the day and give the money and summary to the Hospital manager for banking.
• Ensure that all client notes have correct money noted and receipt numbers are recorded.
• Ensure proper reconciliation of Petty cash.
• Team support and coordination
• Accuracy in filing and documentation
• Accuracy in Petty cash reconciliation.
Records Management
• Proper records management ensure confidentiality and maintenance a record of vital client information.
• Ensure all client notes are filed in alphabetical order so all notes can be found easily. Existing client notes should all be stored together so a full record can be achieved.
• Keep inventory record of all MSU property at the Hospital.
• Level of confidentiality exercised in dealing with Hospital clients.
Supervision
• Manage Hospital assistants and care taker's workload and ensure that the Hospital environment is clean and well maintained.
• Effective Supervision of Hospital assistant
PERSON EPECIFICATION
Knowledge, Skills and Attitudes
Qualifications:
• University Degree in Business Administration or related discipline
• At least 3 years experience in sales, Business development and management with a big, fast paced business organisation
• Skills/Experience:
• Sound knowledge of Microsoft Office applications including MS Excel, Power point and internet is mandatory.
• Proven excellent technical oral, written, and editing abilities; ability to present and write influentially for multiple audiences
• Ability to work well with others in team environments, build consensus and drive change must be able to satisfy stakeholders;
• Initiative: Thinking ahead and taking action to make the most of opportunities by finding the optimum solution
• In this role, you must predict quality issues that might arise and plan to address them
• You will take initiative with your team and across the CMT to realise efficiencies and impact
• Innovative: Thinking creatively so that ideas generated create a positive outcome
• In this role creativity will be needed to inspire service providers to achieve results across a range of varied contexts
Effective Communication:
• Communicating through active listening and good questioning techniques, using appropriate body language, ensuring information is clear and concise.
• should be able to work in deadline driven/results orientated atmospheres
• Strong people management skills
• Able to think strategically and a good planner
• Able to manage and motivate teams to achieve targets and to achieve organisational change.
• Posses leadership personality, and able to take on and solve problems quickly and efficiently
• Ability to stay on track and deliver even under pressure.
• Willingness to work beyond the stipulated business working
Attitude / Motivation:
Successful performance at MSU is not simply defined in terms of 'what' people achieve, but equally is about 'how' people go about their jobs and the impact that they have on others. There are 13 key behaviours that MSU encourages in all employees and they are defined below:
In this role your team will feel listened to, well informed, know what they should be doing through the efficient use of management time
Team Player: Working as part of a team by being supportive, flexible and showing respect for each other
• The role is part of the CMT and together with them takes responsibility for the delivery of MSU's strategic plan
• Working together is essential in achieving results
• Responsive Being responsive to changing priorities and demands
• Your plan will be clearly made out and changes will be agreed and reported regularly and on time
• Working Efficiently: Planning, prioritising and organising work to ensure work is accurate and deadlines are met
• As part of the CMT and in order to meet the needs of contractual obligations to investors/donors your work will be clear accountable and effective
• Sharing Information: Sharing information and knowledge whilst maintaining confidentiality
• Timely action will be taken on information regarding your areas of responsibility
• Focus on Learning: Taking responsibility for keeping knowledge and skills updated and for seeking opportunities to develop further
• This post-holder must actively seek knowledge that can be shared and keep the teams up to date on latest views
• Commitment: Awareness and understanding of goals, vision and values and how your role impacts on this and going the extra mile to meet role requirements
• Driven: Drive and determination to deliver results
• Regular reporting will indicate ability to conceive, design and deliver on results
• Accountable: Taking responsibility for appropriate decisions that you make, and the actions and behaviour you demonstrate
• Embracing Change: Openness to embracing change within the organisation and being able to adjust plans/activities accordingly
• Motivated: Motivation towards achieving quality results to maximise potential
Applying Instructions
You are encouraged to apply for the above positions provided you meet the specified minimum job requirements.
To apply for the positions, Please send your applications to the Email: jobs@mariestopes.or.ug (you must attach your CV)
and indicate the position you are applying for in the Subject line.
WARNING: Do not to pay any money to get a job. Please report fraudulent jobs to info@everjobs.ug