Civil Society Programme Officer
Location

Kampala, Uganda

Date Posted

August 13, 2022

Category

Management




NGO



Job Type

Contract



Currency
UGX
Description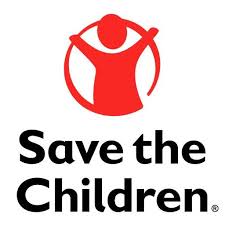 Civil Society Programme Officer
Save the Children Denmark (SCD) has an exciting opportunity for you to join our team as the Civil Society Program Officer in Copenhagen, Denmark or any existing Save the Children International (SCI) office location worldwide supporting our programming on civil society strengthening, local leadership and shifting power. 
YOU WILL 
support implementation of a global local leadership program in fragile countries where the rights of children are most under pressure;
support integration of innovation across our programming for children securing childrens right live, to be protected and to learn;
facilitate work and direction of engagement on tech for democracy in times where conditions for civic action for childrens rights continue to deteriorate
work closely with committed and technical strong colleagues in Denmark and in our priority countries from within Save the Children and from the incredible civil society organisations we are fortunate to partner with in these countries. And, you will be supported by a leadership team dedicated towards ensuring that we deliver together and thrive while doing so.
­­YOUR PROFESSIONAL & PERSONAL PROFILE
Skills and Experience
Demonstrated solid understanding of the contexts and countries, prioritized by SCD.
Solid project management experience; well versed in using innovative platforms and systems.
Strong analytical and writing skills, e.g. the ability to gather information, deduct and analyse it, then formulate brief conclusions as well as proposals for ways forward.
Demonstrated experience with and interest in either or several of the three areas of work; civil society strengthening and local leadership, tech for democracy, and Innovation.
Documented, strong administration skills, e.g. the ability to develop plans, track process and identify areas for improvement.
Documented, solid experience in event and logistics planning, budget management and financial oversight.
Experience with SCD's and SCI/A's systems and procedures is a requirement, given the short-term nature of the position.
Personal Competences
Delivers timely an appropriate result using available resources.
Simplifies processes and procedures wherever possible.
Actively listens and seeks to understand before being understood.
Seeks out and applies successful ideas from others to overcome challenges.
Demonstrates understanding of their skills and how they complement those of other within diverse teams and groups.
KEY TASK AND RESPONSIBILITY 
Local leadership program:
In close collaboration with the SCD Civil Society Engagement Advisor / Acting Head of Global Unit & the Localisation advisor;
Manage and monitor implementation of the local leadership program including trouble shooting, partnership management, budget monitoring, and meeting deliverables for the Global Unit
Ensure solid relationships and knowledge sharing with key stakeholders within SCD and globally; as well as externally in the Danish CSO sector and with the Danish Ministry of Foreign Affairs (MFA)
Innovation:
In close collaboration with the Head of Global Unit, the Head of Evidence and Learning, and the lead of the SCD Ways of Working group;
Take stock of integration of innovation across the new SCD programs financed by Danida under the Strategic Partnership Agreement (SPA) considering the innovation and technology work delivered in the previous SPA, recommendations of the Innovation Inception Review from 2019, and the innovation position paper from 2021
Facilitate discussions on, prepare and deliver written recommendations for further integration of innovation and technology across SPA programs
Tech for democracy:
In close collaboration with the Head of Global Unit and relevant colleagues within the national department;
Take stock of existing work and developments within SCI (specifically driven by SC US on the Biden democracy initiative / summit, and child rights governance colleagues as well as at country levels), within the Danish civil society sector through Global Fokus working group on tech for democracy, and the Danish MFA policy statements, strategies, and commitments on tech for democracy with a view to identify strategic areas of relevance for SCD engagement
Facilitate discussions on, prepare and deliver written recommendations on SCD engagement on tech for democracy in a position paper
Support SCD work on tech for democracy including establishing relationships and partnerships relevant to SCD's opportunities for working with tech for democracy
TERMS & RECRUITMENT PROCES
This role can be based in Denmark or any existing SCI Regional or Country office location on approval, provided the successful candidate has proof of eligibility to work from the preferred location. If based outside Denmark, preference is countries where SCD is/will implement the Local Leadership program.
In SCD, we can offer option of flexible working hours. We employ a hybrid working model to offer its employees flexibility regarding location of execution of work. Accordingly, as an employee, you can work from home during the week if the work allows it and in agreement with your manager. You will be employed according to the terms and conditions of the local Collective Agreement between Save the Children Denmark and the relevant unions. Employment and salary follow SCD's present terms and conditions.
Responsibilities
WARNING: Do not to pay any money to get a job. Please report fraudulent jobs to info@everjobs.ug