Description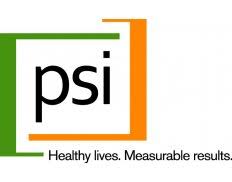 This position is contingent on funding.
Who We Are
We're Population Services International (PSI). We work to make it easier for people in the developing world to lead healthier lives and plan the families they desire by marketing affordable products and services that range from mosquito nets to contraceptives to HIV testing. PSI's core values are a belief in markets and market mechanisms to contribute to sustained improvements in the lives of the poor; results and a strong focus on measurement; speed and efficiency with a predisposition to action and an aversion to bureaucracy; decentralization and empowering our staff at the local level; and a long term commitment to the people we serve. PSI has programs in more then 60 countries. For more information, please visit www.psi.org.
There are over 7,000 "PSI'ers" around the world. It's a diverse group of entrepreneurs and professionals with an unusually wide range of backgrounds - from the medical industry to the music business - all with unique skills we bring to the job.
Join us!
We are Population Services International Uganda, a branch of Population Services International, the world's leading non-profit social marketing organization. PSI Uganda relaunched its operations on August 1, 2017. Recently re-established as a network member of PSI, PSI/Uganda runs health interventions in reproductive health and youth friendly services, as well as socially markets products, services and healthy behaviors that enable low-income and vulnerable communities to lead healthier lives.
We are looking for a qualified, dynamic candidate for the position of Chief of Party for an anticipated USAID-funded project meant to increase availability and access to equitable quality family planning services. This activity will be USAID/Uganda's flagship mechanism for providing assistance to Uganda to reach its national family planning goals of reducing unmet need for and increasing use of modern contraception.
The COP will be responsible for ensuring successful program implementation, will provide leadership and strategic guidance, and will have technical, managerial, and interpersonal skills and experience. Experience in effectively interacting with host country agencies, including private sector, central and local government, partners, and civil society is essential.
Sound like you? Read on.
Your contribution
The Chief of Party will lead and manage the project and will be accountable for project deliverables and results, with accountability and authority for the development, execution, and monitoring of the project, including (1) vision and technical strategy; (2) project management; (3) documentation and communication; (4) client and stakeholder relationships; and (5) coordination and synergy with other USAID, government, and donor projects.
S/he will serve as the primary project liaison to USAID, and:
Oversee all donor requirements for program implementation, including effective utilization of the budgets and ensure project deliverables are achieved.
Develop and manage a team that includes Program Managers/Officers and Technical Advisors in different areas of expertise, ensuring they get the support needed for maintaining high quality implementation of the project, as well as meeting deliverables and building capacity as required.
Develop and maintain strong relations with key stakeholders including government, particularly the Health Sector, donors, and partners, coordinating regularly with them on project updates and results and attending relevant technical working groups and conferences as required.
Manage a strong and positive relationship with the implementing partners in the consortium and ensure accurate reporting, both programmatic and financial.
Assist in design, implementation and oversight of research and evaluation activities, working closely with research and marketing departments to assure research is driving an 'evidence to action' approach
Ensure project implementation follows all USAID grant terms and conditions
Ensure project reports submitted to donors and other stakeholders are accurate, complete and on time.
Ensure the effective use and coordination of donor resources and the compliance of the financial systems and controls with relevant donor standards.
What are we looking for?
The candidate we hire will embody PSI's corporate values:
Measurement: You use hard evidence to make decisions and guide your work. You set clear goalposts in advance and explain clearly if you need to move them.
Pragmatism:You'll strive to deliver the best possible result with the resources available. You won't be paralyzed by a need to make things perfect.
Honesty: You own your mistakes and are open about your shortcomings – it's the only way you'll learn and improve.
Collaboration: You'll quickly establish a mental map of whom you can rely on for what, on your team, at headquarters, and in our country offices – if you try to do it all yourself, you won't succeed.
Trust: You accept limits to your sphere of control and give colleagues the benefit of the doubt
Commitment: You are in it for the long-haul and want to grow with the organization, just like PSI serves its consumers and partners with host-country governments through thick and thin
The Minimum Requirements For This Position Are As Follows

A Master's Degree from a University OR 5 years of professional experience working in a senior management position for donor funded health projects (in addition to the below requirement of 15 years);
A Bachelor's degree in a related field of study;
A minimum of 15 years of progressively increasing responsibility working for multifaceted sexual and reproductive health (SRH) programs;
Experience interacting with host country agencies, including central and local government, development partners, civil society, and community-based organizations; and
Excellent past performance references (contacts must be provided, including email addresses).
References will be required.
The successful candidate will be required to pass a background check.
Note: Familiarity with U.S. government policies and legislative requirements relating to theuse of FP funding is useful, but not required.
What would get us excited?
Experienced manager. You have successfully managed previous USAID grants before.
Capacity Builder: You have experience in building institutional, local technical, management and leadership capacity.
Collaborative manager. You are able to inspire a shared vision for the program staff. You have successfully helped your staff learn, grow, and thrive in their work.
A connector. You have experience working with Ministries of Health, health care companies, or global health donors.
A Strategist and an innovator. You are creative, innovative and a strategic thinker. You have a proven ability to produce results.
PSI is an Equal Opportunity Employer and encourages applications from qualified individuals regardless of actual or perceived race, religion, color, sex, age, national origin, disability, sexual orientation, marital status, personal appearance, matriculation, political affiliation, family status or responsibilities, gender identity or expression, pregnancy, childbirth, related medical conditions or breastfeeding, genetic information, amnesty, veteran, special disabled veteran or uniform service member status or employment status.
WARNING: Do not to pay any money to get a job. Please report fraudulent jobs to info@everjobs.ug
Popular Jobs