Description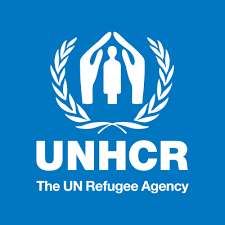 About the job
Procedures and Eligibility
This position is open to applications from Group 1, Group 2 and all external candidates, provided that requirements regarding professional experience, academic qualifications, language, etc. are fulfilled.
To The Attention Of External Candidates
External candidates must be legally present in Uganda at the time of application, recruitment and hire. Non-Ugandan citizens are required to submit a valid Ugandan residence permit to be considered.
Your application will NOT be considered if;
The application form is not duly filled.
The questionnaire at the end of the application form is not answered. (for external candidates)
A valid residence permit is not attached to the application. (for non-Ugandan external candidates only)
Duties And Qualifications
CBI Associate
Organizational Setting and Work Relationships
The CBI (Cash-Based Interventions) Associate is supervised by a professional staff member who provides the incumbent with general guidance and workplans. The incumbent works quite independently with an oversight from the supervisor and may directly supervise some support staff.
Contacts are mainly with the colleagues in the same duty station to exchange information and to discuss the work plans. External contacts are with the national and local authorities for gathering and exchange of data.
All UNHCR staff members are accountable to perform their duties as reflected in their job description. They do so within their delegated authorities, in line with the regulatory framework of UNHCR which includes the UN Charter, UN Staff Regulations and Rules, UNHCR Policies and Administrative Instructions as well as relevant accountability frameworks. In addition, staff members are required to discharge their responsibilities in a manner consistent with the core, functional, cross-functional and managerial competencies and UNHCR¿s core values of professionalism, integrity and respect for diversity.
Duties
Manage the use, maintenance and technical support of databases used in the cash-based interventions.
Generate statistical reports based on the standard reporting formats and ad-hoc reports, charts and tables as required by the management.
Prepare and administer accurate lists of beneficiaries for the regular assistance through bank ATM/IRIS system in line with the procedures established by the office.
Assist in developing and administering UNHCR Regular CBI database.
Assist in the monthly reconciliation and refund process for the cash assistance project.
Assist in preparing detailed reports and breakdown of the cash assistance provided to the refugees.
Cross-check databases to ensure that all beneficiaries are active cases.
Keep cash lists updated and free of duplications and ensure delivery of cash assistance to beneficiaries in a timely manner.
Maintain relationships with partners to facilitate the flow of information between databases,
Assist with the training of internal staff and partners on how to use the database,
Execute best practice in data protection standards and help to positively influence others,
Troubleshoot issues with the database and work with internal teams to provide technical fixes,
Inform and act on the reports and messages that are received from various units on different vulnerable cases in respect to financial assistance.
Support in the co-ordination with different partners and focal points on lists of beneficiaries reflecting situation of cash assistance.
Undertake missions and field visits to bank service provider to monitor the cash project.
Represent UNHCR at the cash-assistance related meetings.
Liaise with internal stakeholders and partners.
Develop improvements to the database and related workflows.
Direct incidents and problems to the supervisor when they cannot be resolved at their level.
Perform other related duties as required.
Minimum Qualifications
Years of Experience / Degree Level
For G6 - 3 years relevant experience with High School Diploma; or 2 years relevant work experience with Bachelor or equivalent or higher
Certificates and/or Licenses
Information Technology, Database Management, Computer Science
(Certificates and Licenses marked with an asterisk* are essential)
Relevant Job Experience
Essential
Previous data management experience, preferable in CBI context. Excellent knowledge of computer software and database applications. Experience in Microsoft SQL Server (2005 or later).
Desirable
Knowledge of UNHCR programmes and activities. Experience in cash-based interventions, particularly in a refugee response context. Working experience in C# and ASP.net. Working experience with statistical software such as R, Python, Stata etc.
Functional Skills
IT-Computer Literacy
DM-Database Management
EC-Statistical and modelling software
IT-Microsoft Server Technology
CB-Cash-based Programming/Managing/Planning
(Functional Skills marked with an asterisk* are essential)
Language Requirements
For General Service jobs: Knowledge of English and/or UN working language of the duty station if not English.
All UNHCR workforce members must individually and collectively, contribute towards a working environment where each person feels safe, and empowered to perform their duties. This includes by demonstrating no tolerance for sexual exploitation and abuse, harassment including sexual harassment, sexism, gender inequality, discrimination and abuse of power.
As individuals and as managers, all must be proactive in preventing and responding to inappropriate conduct, support ongoing dialogue on these matters and speaking up and seeking guidance and support from relevant UNHCR resources when these issues arise.
This is a Standard Job Description for all UNHCR jobs with this job title and grade level. The Operational Context may contain additional essential and/or desirable qualifications relating to the specific operation and/or position. Any such requirements are incorporated by reference in this Job Description and will be considered for the screening, shortlisting and selection of candidates.
Additional Information
Shortlisted candidates may be required to sit for a test. Only shortlisted candidates will be notified. No late applications will be accepted.
UNHCR is committed to diversity and welcomes applications from qualified candidates regardless of disability, gender identity, marital or civil partnership status, race, color or ethnic and national origins, religion or belief, or sexual orientation.
Female candidates are encouraged to apply.
WARNING: Do not to pay any money to get a job. Please report fraudulent jobs to info@everjobs.ug