Brand, Channels and Sponsorship Manager
Description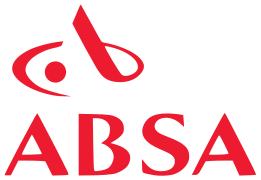 About the job
Bring your possibility to life! Define your career with us
With over 100 years of rich history and strongly positioned as a local bank with regional and international expertise, a career with our family offers the opportunity to be part of this exciting growth journey, to reset our future and shape our destiny as a proudly African group.
My Career Development Portal: Wherever you are in your career, we are here for you. Design your future. Discover leading-edge guidance, tools and support to unlock your potential. You are Absa. You are possibility.
Job Summary
Reporting to the Head of Client & Digital Marketing, the Brand, Channels, and Sponsorship Manager is responsible for developing and implementing the brand, marketing channels, and strategic sponsorship activities.
Job Description
Brand and Sponsorship management
Manage, maintain and co-ordinate all brand-related activities and sponsorships to ensure visibility, recall/ top of mind awareness, and affinity in line with the in-country marketing roadmap
Act as Brand Custodian within the local business and Absa's point of contact on all VI issues.
Review/ edit content received from the Business Units for inclusion in/on all channels to ensure it resonates with current and potential customers
To support Marketing and Communications when researching the effectiveness of channels in line with the brand ethos and goals
Ensure that content being published in various channels align with the relevant channel policy and style-guide
Arrange translations of content for relevant channels where required by interfacing with local vendors, obtaining purchases orders, and tracking production and payment
To define the best country channels that ensure high levels of message penetration
Audit/measure existing campaigns implemented on specific channels to ensure an appropriate mix, as required.
Annually measure, review and advise on the effective utilization of channels across the country, and where appropriate, secure budget and management support for the upgrading of channels to ensure effective delivery
Channel Management (Strategy and implementation)
Compile and deliver a country channel strategy in line with the Absa Uganda marketing strategy that most effectively supports the delivery of communications for the business.
Ensure compliance with policies and style-guides for the various channels to ensure correct brand utilization and to maximize effectiveness of message delivery through specific channel.
With input from the Head of Client & Digital Marketing, implement a Channel Management model that allows for correct prioritization and distribution of content in alignment with business priorities
Implement a content production management process, clearly identifying and outlining the steps and requirements for each channel.
Ensure that all messages published in channels align with overall business priorities and strategy in unifying customer experience according to the channel policy and style guide.
Review and evaluate new channels on an ongoing basis to ensure world-class communications mediums are adopted at pace by staying in touch with market trends.
Manage timely distribution of marketing material.
Relationship Management
Provide a support service to the Communication Business Partners on the utilization of the appropriate channels for the delivery of their communications messages
To foster relationships with quality suppliers that can deliver high-quality products for the brand
Manage marketing production activity of all brand-related material.
Risk, Governance, and Regulatory
Ensure all activities and duties are carried out in full compliance with regulatory requirements, enterprise-wide risk management framework, and internal Absa policies and standards.
Understand and manage brand/channel/sponsorship risks and events (incidents) relevant to the role.
Education
Higher Diplomas: Marketing (Required)
WARNING: Do not to pay any money to get a job. Please report fraudulent jobs to info@everjobs.ug