Associate Human Resources Officer
Description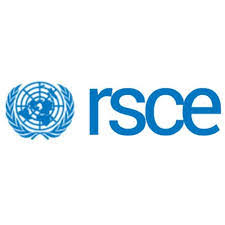 This position is located in the Human Resources and Talent Management Unit of the Regional Service Centre at Entebbe. The incumbent reports directly to the Chief Human Resources Officer.
Responsibilities
The Associate Human Resources Officer will be responsible for supporting a fully integrated and regulatory-compliant client services team as well as providing advice to managers and staff encompassing sub-functional specialties as appropriate, in relation to such as financial management, human resources planning, staffing aspects of budget for their service lines, policy, recruitment and placement, administration of entitlements, and staff development and career support and in ensuring that high client satisfaction is met and accountabilities are strengthened in line with the terms of reference of the Human Resources and Talent Management Unit.
In addition, the incumbent will be responsible for the following duties:
– Manage the determination and the timely implementation of benefits and entitlements of RSCE staff covering life and career events of the staff and non-staff members from pre-appointment to beyond separation;
– Accountable for ensuring transparency, accuracy and assuring full compliance with Staff rules and regulations within the Client Services team;
– Accountable for the integrity, transparency and equity of the management of RSCE resources, particularly the contracts, benefits, and entitlements management;
– Advise RSCE staff members on Benefits and entitlements, staff rules and regulations, HR guidelines and promotes a collaborative and client-oriented approach, sharing knowledge and best practice;
– Administer, certify and approve the processing of Benefits and Entitlements in full compliance with Staff Regulations and Rules and Financial Accountability Framework and has approval authority for non-discretionary decisions under the applicable rules;
– Determine, verify and approve financial entitlements related to contracts such as appointment, reassignments, and ongoing entitlements;
– Ensure accurate processing of financial entitlements to reduce recoveries, advances and ether exceptional payments;
– Identify areas for improving HR processes and policies and developing the RSCE business requirements to maximize efficiency and simplify procedures;
– Enhance work efficiency through constant evaluation and analysis of HR processes;
– Supervise the work of the Client Support team members in carrying out all human resources administrative transactions including recruitment, selection, onboarding activities, maintenance of staffing tables, and processing of contracts;
– Recommend, create and maintain knowledge management for human resources management;
– Ensure that Umoja contains accurate and comprehensive coverage of benefits and entitlements;
– Contribute to building staff learning and development programmes, and / or organizing its delivery;
– Provide induction orientation and briefing to new staff members in the service lines;
– Utilize United Nations HR systems such as an ERP (UMOJA), FSS, and/or INSPIRA for the processing of recruitment, entitlement or other human resources transactions.
Others:
– Monitor and maintain the staffing table and position management databases (ERP and offline) of the RSCE, and provides advice / recommendations on the activities;
– Liaise with the CHRO, the Specialist Support Team and the Staff Counselling and Welfare Team on all issues related to the human resources and talent management of staff in the RSCE;
– Provide reports on the human resources transactional and staffing table / position management activities as required;
•Monitors the maintenance of the human resources filing system;
– Provides high quality, timely and accurate service to client missions as required;
Performed other duties as required
Competencies
Professionalism – Knowledge of human resources policies, practices, procedures, and tools and ability to apply them in an organizational setting; – Ability to identify issues, analyze and formulate opinions, make conclusions and recommendations on complex human resources policy and development issues;- Shows pride in work and in achievements; – Demonstrates professional competence and mastery of subject matter; – Is conscientious and efficient in meeting commitments, observing deadlines and achieving results; – Is motivated by professional rather than personal concerns; shows persistence when faced with difficult problems or challenges; – Remains calm in stressful situations;- Takes responsibility for incorporating gender perspectives and ensuring the equal participation of women and men in all areas of work.
Planning & Organizing:- Develops clear goals that are consistent with agreed strategies;- Identifies priority activities and assignments; adjusts priorities as required;- Allocates appropriate amount of time and resources for completing work;- Foresees risks and allows for contingencies when planning;- Monitors and adjusts plans and actions as necessary;- Uses time efficiently
Client Orientation – Considers all those to whom services are provided to be "clients" and seeks to see things from clients' point of view; establishes and maintains productive partnerships with clients by gaining their trust and respect; identifies clients' needs and matches them to appropriate solutions; monitors ongoing developments inside and outside the clients' environment to keep informed and anticipate problems; keeps clients informed of progress or setbacks in projects; meets timeline for delivery of products or services to client.
Education
Advanced university degree (Master's degree or equivalent) in human resources management, business or public administration, social sciences, education or related area is required. A first- level university degree in combination with two (2) additional years of qualifying experience may be accepted in lieu of the advanced university degree. A vocational certificate or diploma in Human Resources Management is desirable.
A first-level university degree and no experience will be accepted for candidates who have passed the Young Professionals Programme Examination (YPP); United Nations Competitive Recruitment Examination (NCRE); or the General Service to Professional Examination (G to P) in the occupational group of finance, or related area.
Work Experience
A minimum of two (2) years of progressively responsible experience in human resources management,

administration or related area is required.

Experience in the administration of benefits and entitlements is required.

Experience with the use of HR systems such as an ERP (UMOJA), FSS, and/or INSPIRA, is desirable.


Experience in a United Nations Common System Organization is desirable.
Languages
English or French are the working languages of the UN Secretariat. Fluency in English is required. Knowledge of French is desirable.
Assessment
The shortlisted candidates may undergo a substantive written assessment related to the functions of the post and an interview. Only short-listed candidates will be contacted.
Special Notice
This "Recruit from Roster" job opening is only open to roster applicants who are already placed on pre-approved rosters, following a review by a United Nations Central Review Body. Only roster applicants who were placed on rosters with similar functions at the same level are considered to be eligible candidates. Eligible applicants receive an email inviting them to apply. Rostered applicants are encouraged to apply only if they are interested and available to take up the position at the duty station/s specified in the Job Opening. Applying to this job opening carries an expectation to accept the offer, if selected.
United Nations Considerations
According to article 101, paragraph 3, of the Charter of the United Nations, the paramount consideration in the employment of the staff is the necessity of securing the highest standards of efficiency, competence, and integrity. Candidates will not be considered for employment with the United Nations if they have committed violations of international human rights law, violations of international humanitarian law, sexual exploitation, sexual abuse, or sexual harassment, or if there are reasonable grounds to believe that they have been involved in the commission of any of these acts. The term "sexual exploitation" means any actual or attempted abuse of a position of vulnerability, differential power, or trust, for sexual purposes, including, but not limited to, profiting monetarily, socially or politically from the sexual exploitation of another. The term "sexual abuse" means the actual or threatened physical intrusion of a sexual nature, whether by force or under unequal or coercive conditions. The term "sexual harassment" means any unwelcome conduct of a sexual nature that might reasonably be expected or be perceived to cause offence or humiliation, when such conduct interferes with work, is made a condition of employment or creates an intimidating, hostile or offensive work environment, and when the gravity of the conduct warrants the termination of the perpetrator's working relationship. Candidates who have committed crimes other than minor traffic offences may not be considered for employment.
WARNING: Do not to pay any money to get a job. Please report fraudulent jobs to info@everjobs.ug
Popular Jobs