Description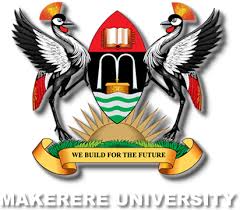 About the job
Position: Administrative Assistant (1)
Reports to: Fund Administrator
Salary Scale: M 7
Terms of Employment: 1 Year Contract
Effective Date: January 1, 2022
1. INTRODUCTION
At its 130th meeting held on February 20th, 2014, the Makerere University Council approved the setting up of the Makerere University Endowment Fund (MAKEF) with the following objectives;
To receive and or mobilize funds for the benefit of the University;
To invest the funds held by MAKEF in such a manner as may from time to time be determined by the Board of Trustees in line with the Investment Policy; and
To fund scholarships, research, infrastructure, teaching and learning materials, staff remuneration and activities that are aimed at attaining the objectives for which the University was established.
MAKEF is administered by a 7-member Board of Trustees with a fulltime secretariat at the University under the Planning and Development Department. The Board of Trustees of the Makerere University Endowment Fund intends to strengthen its secretariat to effectively undertake the Fund's mandate. The Board is therefore seeking the services of a qualified Administrative Assistant to be engaged on a contract basis to support the implementation of its strategic and annual plans. The ideal candidate will provide day-to-day administrative support (30%) as well as manage the online alumni and stakeholder engagements (70%).
1.1. Administrative Support (30 %)
Administrative duties/responsibilities shall include the following;
Maintain the Fund's assets and keep an updated asset registry;
Prepare payment requests based on approved work plans and budgets;
Manage the solicitation for quotations and proposals for the provision of services and goods;
Manage the Fund's Front Office;
Receive telephone calls and e-mails and deal with the inquiries regarding the work of the Fund in a professional and courteous manner;
Maintain a proper and user-friendly filling and document control system for recording and tracking of all documents;
Support the Accountant and Fund Administrator in the preparation of accountabilities for official engagements;
Keep stock of sundries and stationary supplies for the Fund;
Perform any other related duties as may be assigned by the Fund Administrator
1.2. Online Alumni and Stakeholder Engagements (70%)
Alumni and Stakeholder Engagement duties/responsibilities shall include the following;
Develop, create, and manage engaging content that aligns with the Fund's brand strategy, and addresses the needs and interests of the University's multiple stakeholders;
Receive all online inquiries and engage with all user categories in real time and in a professional and courteous manner;
Analyse analytics data to learn how users interact with the Fund site;
Survey online users and hold focus group discussions to learn more about how they view the Fund's site;
Occasionally update HTML, CSS and JavaScript on the Fund's site;
Manage all social media content for the Fund's site;
Manage and develop a blogging strategy for the system;
Grow the Fund's online subscriber base; and
Work with designers, product marketing, sales, and external influencers and other industry experts to popularize the Fund
1.3. Required Qualifications:
a) An honors Bachelor of Science Degree in Computer Science, Software Engineering, Information Systems or Information Technology;
b) Qualification/ or experience in office administration and management will be an added advantage.
c) Evidence of high skills in website content development, e-commerce and an understanding of the application of digital marketing tools is an added advantage.
Applying Instructions
Mode of Application:
An application letter (1 page)
Curriculum Vitae (3 pages) showing details of bio data, qualifications, and work experience
Certificates and Transcripts, and
At least three reference letters
All in one folder marked Admin. Asst. should be submitted to
ef@mak.ac.ug  and addressed to:
The Chairperson, Board of Trustees
Makerere University Endowment Fund
P.O. Box 7062 Kampala.
WARNING: Do not to pay any money to get a job. Please report fraudulent jobs to info@everjobs.ug