Location

Gulu, Uganda

Date Posted

August 19, 2019

Category

Accounting



Job Type

Full-time



Currency
UGX
Street
30, Eden Road
Description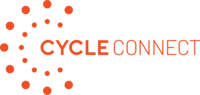 We are recruiting an Accountant to help Cycle Connect venture through an exciting time of rapid growth and scale throughout Uganda. Over the next three years Cycle Connect aims to increase our reach by over ten times our current rate by growing our customer base, adding new products, and opening up new offices.
This role will be based in Gulu, Uganda.
ABOUT CYCLE CONNECT:
Cycle Connect (formerly called Bicycles Against Poverty) is delivering the products and services to rural farmers to unlock potentials and propel communities forward. To catalyze farmers to realize their potential Cycle Connect offers asset financing directly to the BoP. Our first product, a bicycle, connects farmers to market and other basic life needs. Our portfolio is growing with new assets that push upward mobility.
To date we've disbursed over 3,000 loans that increase income by over 35% for our farming customers. Our portfolio and product offerings are rapidly growing as we add new income-generating agricultural assets each quarter. We are scaling our operations by growing from our current base of 1,000 customers a year to reach 15,000 in the next three years.
We are dedicated to serving farmers who are financially excluded and moving them out of extreme poverty. Our goal is to reach one million farmers by 2030.
ABOUT THE ROLE:
We are looking for a hungry, passionate, dedicated and accounting-savvy individual to take Cycle Connect to scale in the next three years. You will manage the accounting and tax compliance of the company while it goes through rapid growth and transformation. You will be implementing financial policies and ensuring financial compliance that will allow Cycle Connect to strategically scale. You will work relentlessly to ensure that Cycle Connect hits our target of serving 15,000 farming customers in the next three years through proper financial management.
LOCATION: Gulu, Uganda
REPORTS TO: Finance and Operations Director
DIRECT REPORTS: N/A
RESPONSIBILITIES
Accounting, you will:
Manage Cycle Connects end-to-end accounting process across two branches including revenue recognition, expense accounting, cash application, accounts receivable, accounts payable, bank statements and loan accounting
Deliver timely and accurate month close results in Quick books, our accounting system, including a monthly reconciliation of accounts
Review the financial information coming from the operations and credit departments to ensure they are supplying the finance department accurate loan tracking, repayments, and inventory amounts.
Compliance, you will:
Assist the Heads of Department by reviewing and monitoring consistency in the application of financial policies throughout the organization.
Carrying out internal financial audits across branches.
Finance, you will:
Provide accurate, timely and meaningful financial reports on Cycle Connects corporate as well as its loan portfolio product lines that enables the CEO and Senior Management Team to make effective decisions regarding the strategic direction of the organization
Monitor Cycle Connects spend against budgets and provide monthly analyses to the Heads of Departments
WHO YOU ARE:
Work experience: 2+ years of professional experience in an accounting position.

You have a strong understanding of accounting principles as well as Ugandan tax regulation
Strong analytical and mathematical skills.
Preference for experience in budgeting, forecasting and management reporting.

Passionate about accounting and finance's impact on corporate strategy and risk-mitigation
Strong results in implementing new procedures and financial policies.
Strong Excel analysis skills with desire to ability to quickly adapt to new reporting or reconciliation techniques
Hard-working and relentless focus on detail, all the meanwhile ability to be poised under stress, and have fun with the team
Bachelor's Degree required, CPA qualification
WHY WORK WITH US:
Support decision makers with the financials to implement smart growth: from 1,000 customers to 10,000 customers per year; one branch to four branches; and 17 employees to over 80. We're focused on massive growth over the next few years and you'll be right there.
Professional development and career enhancement: we are passionate about investing in our team, through formal and informal ways. We have a strong network in the region and we will personally leverage it to help team members propel forward.
Autonomy: you will have real autonomy to run with your ideas, try new things, and manage your projects.
Close team: We enjoy team meals, off-site outings, after work soccer games, and lots of laughter.
COMPENSATION: Commensurate with experience; additional benefits include health insurance, and professional development.
Applying Instructions
Popular Jobs