Description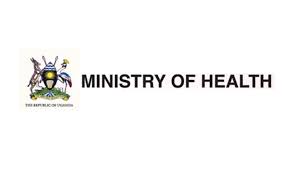 JOB DETAILS:
INTRODUCTION
The Global Fund to Fight AIDS, Tuberculosis and Malaria (GFATM) is an International Partnership that provides grants to lower income countries with high HIV, Malaria and Tuberculosis disease burden including Uganda. The Fund also supports health service delivery through grants that are dedicated to health and community systems strengthening. These resources are additional to and not a replacement for financing to the health sector from recipient Governments. Recipient Countries are required to demonstrate transparency, traceability, attribution and efficient accountability of the resources.
The Ministry of Health (MoH) has received funding from the Global Fund to fight AIDS, Tuberculosis and Malaria (GFATM) under the ongoing grants that run from 2018 to 2020(apparently on new grant making 2021-2023). Part of this grant is for sourcing for eligible talent to cover human resources gaps in the Ministry of Health in order to strengthen its capacity. The Ministry of Health therefore seeks to invite suitably qualified Candidates to fill ten (10) existing vacant positions based at the MOH headquarters whose job description and person specifications are indicated below.
Job Title: Accountant RSSH
Reports to: Senior Finance Officer-NMCP
Hours of Work: Full time
Location: The Position is based in Kampala Engagement
Terms: 2 years Contract Renewable upon Performance
JOB PURPOSE
To perform financial duties that relate to Global Fund Grants including, accounting, tracking accountability, coordinating the SR finances, vouching for completeness, up-dating and maintaining books of accounts and producing routine advances/accountabilities .
Key duties and responsibilities.
• Tracking payments to internal and external stakeholders and also ensure timely bank payments
• Updating and preparing of asset register for the Global Fund assets.
• Reviewing and verifying accountabilities for Sub Recipients (SRs) activities
• Regular of the advances ledger and follow up on the overdue advances.
• Ensuring that accounting records are properly maintained and kept safely for future reference
• Preparation of financial reports/tax reports as required by Global Fund. These include the Fund Accountability Statement and the Progress Update and Disbursement Reports (PUDR)
• Render assistance and support regular Internal and external audit exercises for the organization
• To examine correctness of payment requests, completeness of documentation and certify requisition or, transactions for further processing,
• To compile accountability reports, verify and retire advance ledgers Examining bank statements and reconciling them with general ledger entries. Monthly bank reconciliations must be prepared for review by the senior finance officer on a timely basis.
• Filling statutory returns on a timely basis (NSSF, PAYE, LST, WHT).
Job Skills: Not Specified
Education/Professional Designations/Experience:
A Bachelor's degree in the following is particularly favoured Accounting Business administration, Finance from a recognised institution.
Excellent knowledge of accounting regulations and procedures, including the Generally Accepted Accounting Principles (GAAP).
 Should have an accounting professional qualification
At least two years' relevant experience in accounting and financial control systems
Working knowledge of donor accounting requirements is an added advantage.
The Accountant should have the following skills:
Analytical skills and the ability to summarize information in a clear and concise manner.
Working knowledge of accounting software
Working knowledge of accounting packages and MS office packages (MS excel, word and power point).
Strong organizational skills in order to balance competing priorities
Ability to work independently to efficiently meet deadlines
 Undisputed financial integrity.
Applying Instructions
ALL Applications to be addressed to the
Permanent Secretary,
Ministry of Health,
P.O BOX 7272
Kampala,
MUST be submitted online via
moh.hrm@health.go.ug
WARNING: Do not to pay any money to get a job. Please report fraudulent jobs to info@everjobs.ug