Description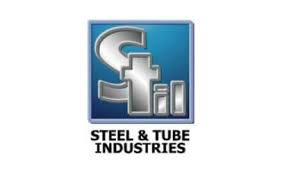 Qualifications: Bachelors in accounts
Experience: 3+ years
Responsibilities:
• Collate all accounting data ready for posting.
• Daily posting of purchase, bills payable, petty cash payments and bankings.
• Follow standard accounting procedures and company guidelines at all times and in all cases.
Review source documents for accuracy, completeness, correctness and consistency.
• Do weekly reconciliations of all bank accounts provided.
• Make monthly bank reconciliation statements.
• Reconcile creditors' accounts and expense accounts and submit them to finance manager.
• Compute taxes owed and prepare tax returns, ensuring compliance with payment, reporting and other tax requirements.
• Maintain tables of accounts codes and assign entries to proper accounts.
Assist in developing, maintaining, and analyzing budgets, preparing periodic reports that compare budgeted costs to actual costs.
• Prepare forms and manuals for accounting and bookkeeping subordinates, and direct their work activities.
• Survey operations to ascertain accounting needs and to recommend, develop, and maintain solutions to business and financial problems.
Advise the finance manager about issues such as resource utilization, tax strategies, and the assumptions underlying budget forecasts.
• Assist in internal and external auditing services for businesses and individuals.
• Advise staff in areas such as design of accounting and data processing systems, and long-range tax and company plans.
• Investigate complex financial transactions and prepare reports summarizing the findings.
• Appraise, evaluate, and inventory real property and equipment, recording information such as the property's description, value, and location.
Authority:
1. Reports to the Finance Manager
Interfaces: (titles of people you deal with, e.g. from other departments, sections, customers)
1. Trade debtor and creditors
2. Administration manager
Safety:
• Ensure cleanliness in and around the workplace.
• Facilitate security of company staff and property.
• Promote health and safety at the workplace.
• Encourage teamwork for the purpose of a smooth and prosperous management
• Help create a culture and atmosphere of hard work and high personal integrity.
Safeguard the company's systems and Terms and Conditions of employment.
IMS Commitment.
Fulfil compliance obligation to international standards for Quality, Environment, and Occupational Health & Safety as established by STIL in its Integrated Management System Frame work. Safeguard the company's systems and Terms and Conditions of employment.
Applying Instructions
Please submit all applications to jobs@stil-group.com or deliver to our Head Office – Reception desk
WARNING: Do not to pay any money to get a job. Please report fraudulent jobs to info@everjobs.ug